In the dazzling cityscape of Dubai, a unique fitness center stands out, transforming the conventional gym experience into a dynamic, community-driven lifestyle—Warehouse Gym. This distinctive fitness haven is not your typical sterile, corporate-style gym. Instead, it brings an edgy, vibrant energy that radiates throughout its industrial-style premises. Here are the top five things you need to know about Warehouse Gym Dubai.
1. Unique Industrial Aesthetic
Warehouse Gym, located in the Al Quoz industrial area, lives up to its name with a remarkable industrial aesthetic. Graffiti-adorned walls, steel beams, and innovative fitness equipment lend the gym an edgy, raw vibe that's as motivating as it is unique. The gym's energetic atmosphere sets the stage for intense workouts that push you to test your limits.
2. Expansive, State-of-the-Art Facility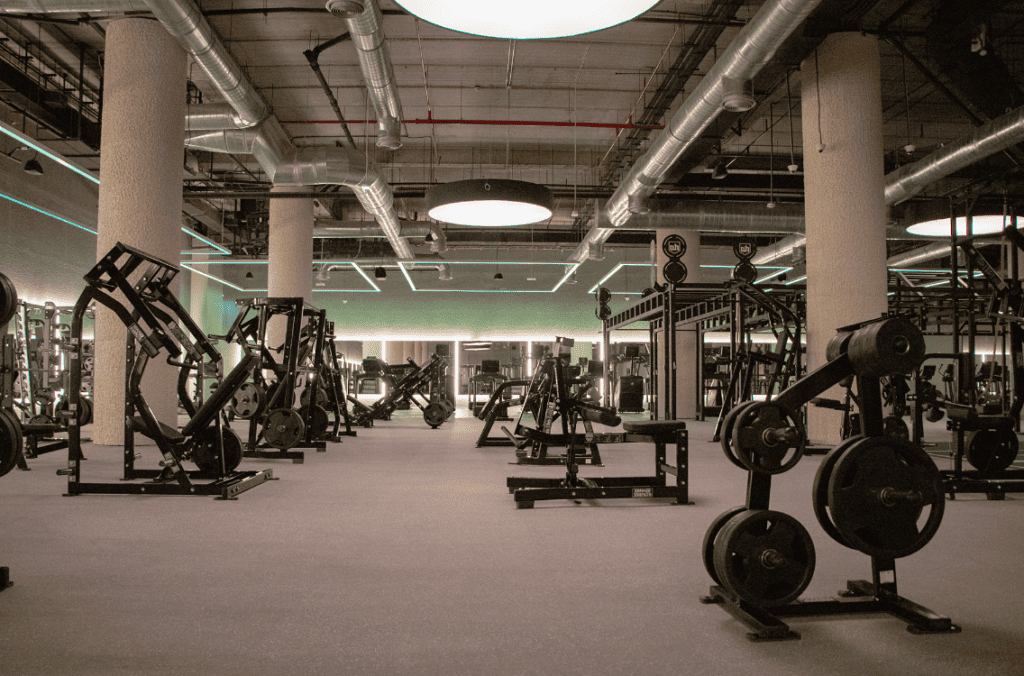 Spread across a spacious area, Warehouse Gym offers a comprehensive array of fitness equipment and facilities. The gym is divided into different zones, including a heavy lifting area, a functional training zone, and a specialized ladies-only section. The equipment is top-tier, regularly updated, and maintained to ensure you have the best tools at your disposal for your fitness journey.
3. Variety of Fitness Programs
Warehouse Gym offers a diverse range of fitness programs to cater to all types of fitness enthusiasts. Whether you're into CrossFit, boxing, spinning, or prefer a high-energy dance workout, Warehouse Gym has a class for you.
One of the standout features of Warehouse Gym is its 'Nightclub Spin Studio.' Here, spin classes are held in a nightclub-like atmosphere, with neon lights and thumping music, making your workout an exhilarating experience.
4. A Thriving Fitness Community
Warehouse Gym prides itself on fostering a strong sense of community among its members. The gym regularly hosts fitness events, competitions, and social gatherings, which brings members together and cultivates a vibrant, supportive fitness community. At Warehouse Gym, you're not just a member, but part of a fitness family that motivates and inspires each other.
5. Passionate and Experienced Trainers
The trainers at Warehouse Gym are not only certified fitness professionals but also passionate individuals who are dedicated to helping members achieve their fitness goals. They offer personal training services, working closely with you to create a customized workout plan tailored to your specific needs and objectives. Whether you're a beginner or an experienced athlete, the trainers at Warehouse Gym provide the guidance and support you need to take your fitness to the next level.
In Conclusion
Warehouse Gym Dubai is a unique fitness destination that combines a state-of-the-art facility, a variety of fitness programs, a vibrant community, and expert trainers to provide a comprehensive fitness solution. Its unique aesthetic and energetic atmosphere make working out not just a routine but a lifestyle. Whether you're a resident seeking a new workout haven or a tourist looking to maintain your fitness regime, Warehouse Gym offers an unparalleled fitness experience. So, gear up, step into the Warehouse, and prepare to sweat it out like never before.
Next, you should check out our reviews on other Dubai gyms like Binous Gym Dubai, and Gold's Gym Dubai.