Dubai, a city that never settles for anything less than extraordinary, hosts an extensive variety of fitness spaces. Among these, Gold's Gym, a globally recognized brand, stands out with its consistent high-quality services, top-tier equipment, and seasoned staff. This blog post takes a closer look at Gold's Gym Dubai, offering insights on what fitness enthusiasts can expect from this fitness haven.
The Legacy of Gold's Gym
Gold's Gym is not just a gym; it's a legacy. Established in Venice Beach, California, in 1965, it is often referred to as the "Mecca of Bodybuilding." Over the years, Gold's Gym has been the training ground for legendary bodybuilders like Arnold Schwarzenegger and Lou Ferrigno. This rich history of promoting fitness and wellness permeates Gold's Gym Dubai, providing an environment that motivates you to strive for your best.
Branches Across the City
Gold's Gym has several branches across Dubai, including locations in Al Barsha Mall, Business Village, Etihad Ladies, and Mazyad Mall, among others. This extensive network ensures that no matter where you live or work in Dubai, a Gold's Gym is likely just a short commute away. Each facility is designed with the brand's global standards in mind, offering a workout environment that is both functional and aesthetically pleasing.
State-of-the-Art Facilities and Equipment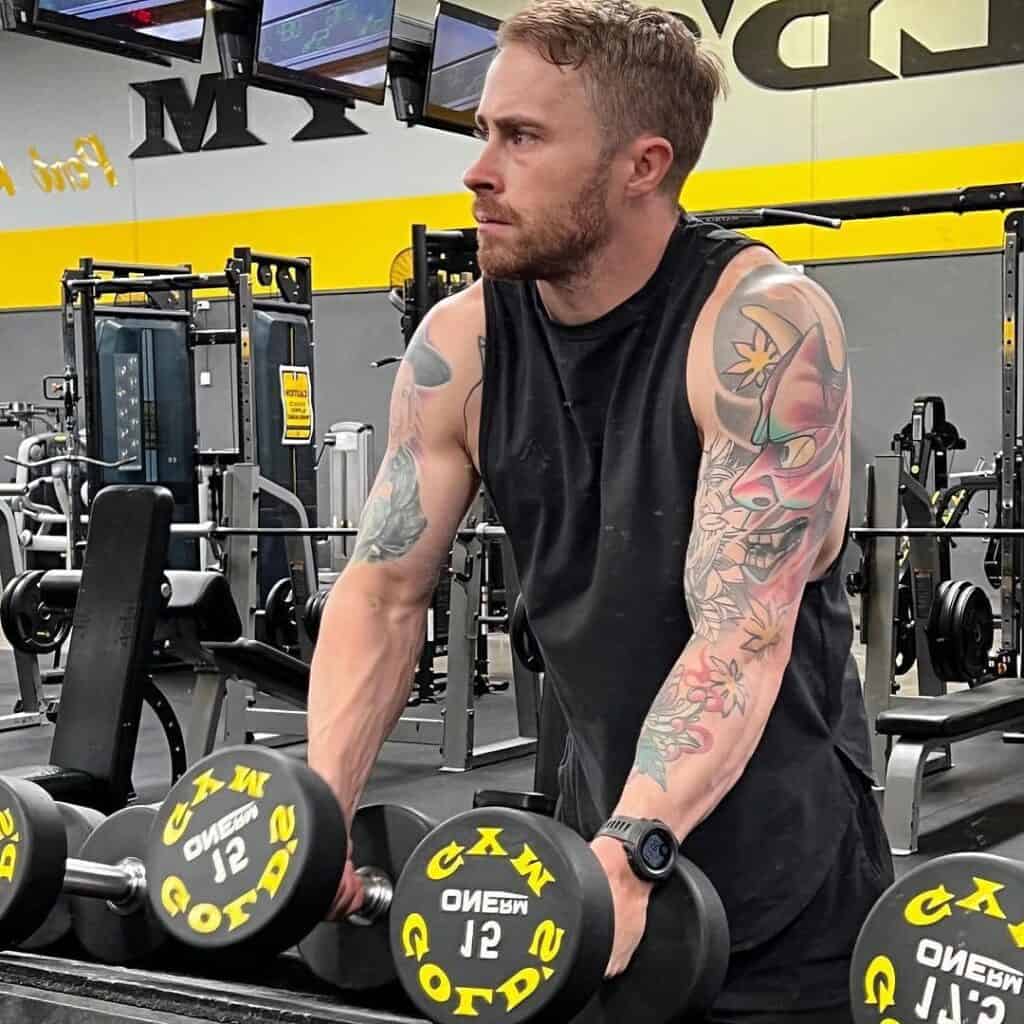 When you step into a Gold's Gym in Dubai, you'll be greeted by state-of-the-art fitness equipment that caters to a wide range of workout styles. The gym is divided into specialized zones, including cardio, strength training, free weights, and functional training areas. The machines and equipment are regularly updated to ensure members have access to the best and latest in fitness technology.
Versatile Fitness Programs
Gold's Gym Dubai offers a diverse selection of group fitness classes to keep your workout routine fresh and exciting. You can choose from a variety of options, including yoga, spinning, Zumba, and high-intensity interval training (HIIT), among others. These classes are led by experienced trainers who ensure that you're performing each move correctly and safely.
For those who prefer a more personalized approach, Gold's Gym offers top-tier personal training services. The gym's certified trainers work closely with you to understand your fitness goals and develop a customized workout plan to help you achieve them.
Comprehensive Wellness Approach
What sets Gold's Gym Dubai apart from many other fitness centers is its holistic approach to health and wellness. Beyond just providing workout sessions, the gym also offers wellness consultations, body composition analysis, and nutritional advice.
Their wellness consultations involve one-on-one sessions with fitness experts, who guide you on your fitness journey, offering advice and feedback to help you optimize your workout routine. The body composition analysis helps you understand your body better, providing crucial information about your muscle mass, body fat percentage, and other key metrics.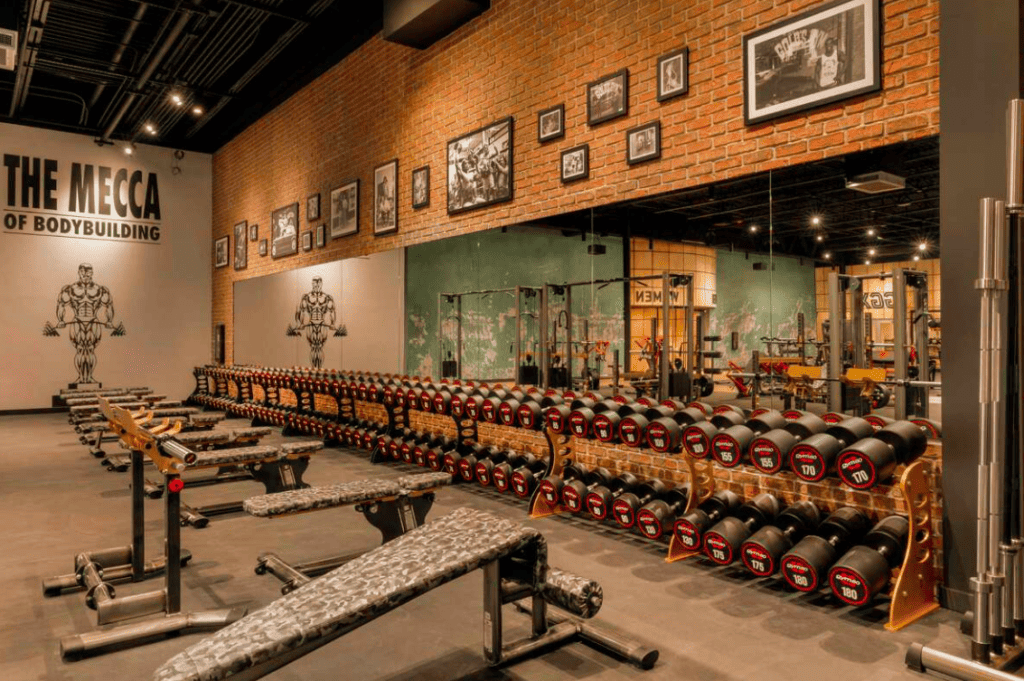 Nutrition plays a crucial role in achieving and maintaining fitness. At Gold's Gym Dubai, you'll find expert dietitians who can provide personalized meal plans and dietary advice to complement your fitness routine. This comprehensive wellness approach ensures that you're not just working out regularly, but also adopting healthier lifestyle habits.
Community Spirit
At Gold's Gym Dubai, you're not just a member; you're part of a fitness community. The gym regularly hosts events, workshops, and challenges to foster a sense of camaraderie among members. Whether it's a weight loss challenge or a workout marathon, these events add a fun, social aspect to your fitness journey.
Gold's Gym Dubai offers an unparalleled fitness experience. It's more than just a place to break a sweat —it's a comprehensive fitness hub where you can work towards your health goals with professional guidance and support, and a sense of community.
Gold's Gym Memberships
The gym also offers flexible membership plans to cater to various needs. Whether you prefer a monthly, quarterly, or yearly membership, you can choose a plan that best fits your lifestyle and budget. Additionally, Gold's Gym Dubai offers corporate wellness programs, providing a convenient fitness solution for businesses looking to promote a healthier work environment.
One of the unique features of Gold's Gym Dubai is its ladies-only branches, such as the one in Etihad Ladies. These gyms are designed to provide a comfortable, empowering space for women to workout.
In terms of hygiene and cleanliness, Gold's Gym maintains high standards. All areas of the gym, including the workout spaces, locker rooms, and showers, are regularly cleaned and sanitized. This commitment to cleanliness provides a safe, hygienic environment for members to workout.
Conclusion
For those seeking a little relaxation after a hard workout, certain branches of Gold's Gym Dubai also offer spa and sauna facilities. This feature allows you to round off your workout with some much-needed relaxation, helping to soothe your muscles and rejuvenate your body.
Furthermore, Gold's Gym Dubai is known for its excellent customer service. The staff are friendly, approachable, and always ready to assist. From the moment you walk in, you'll be met with a level of service that makes your workout experience all the more enjoyable.
In summary, a visit to Gold's Gym Dubai promises a fitness journey that transcends the ordinary. From its state-of-the-art facilities and diverse fitness programs to its comprehensive wellness approach and community spirit, Gold's Gym provides a fitness experience that is both effective and enjoyable. Whether you're a fitness novice or a seasoned gym-goer, Gold's Gym Dubai is equipped to help you achieve your fitness goals and lead a healthier, more active lifestyle. So, gear up, step into Gold's Gym, and embark on your fitness journey in the heart of Dubai.
Next, check out our posts on The Top 3 Ladies Gyms in Dubai, Gravity Calisthenics Gym Dubai, and Gyms In Ajman To Visit.