Dubai is renowned for its commitment to a high-quality lifestyle, and this extends to its fitness culture. With a diverse range of gyms catering to different preferences, the city ensures everyone can find a fitness hub that suits their needs. This inclusivity is particularly evident in Dubai's selection of ladies gyms. This blog post takes a look at the top three ladies gyms in Dubai, each offering a unique, empowering space for women to pursue their fitness goals.
1. L'Atelier Aquafitness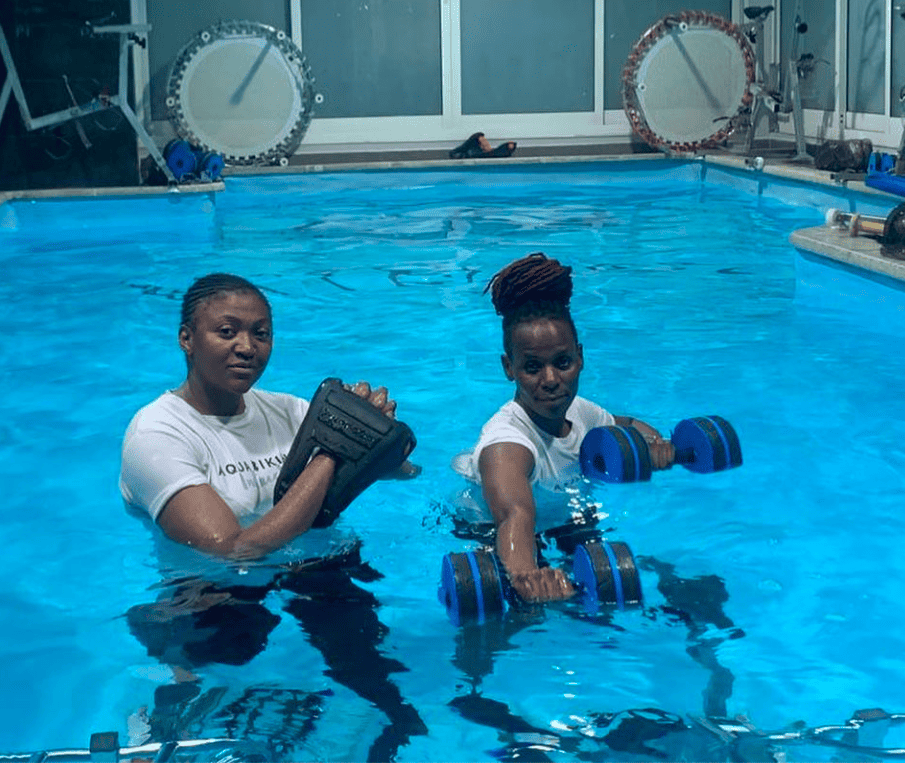 L'Atelier Aquafitness stands out as a unique women-only gym in Dubai, primarily focusing on aqua fitness. Combining the principles of water aerobics and circuit training, the gym offers Aquabiking classes, a low-impact yet high-intensity workout that tones muscles, improves cardiovascular health, and aids in weight loss.
L'Atelier Aquafitness, located in Al Wasl Road, Jumeirah, offers an intimate, boutique-style environment. It's not just a place to workout but a serene wellness hub where you can unwind and rejuvenate. Post-workout, you can relax in their cosy lounge area, sip on complimentary herbal tea, and socialize with other members.
2. Fitness First Ladies Club
Fitness First Ladies Club is a women-only branch of the internationally recognized Fitness First chain. Located in the Business Central Towers, this gym offers a comfortable, all-women environment where you can workout at your own pace, free from any distractions.
Fitness First Ladies Club offers a comprehensive selection of fitness equipment and facilities, including a fully equipped gym floor, a swimming pool, and a group exercise studio. The gym offers a variety of classes, from yoga and pilates to high-intensity interval training (HIIT) and body pump. The experienced, female trainers provide personalized guidance, helping you make the most of your workout.
3. Gold's Gym (Ladies Only branches)
Gold's Gym, a well-established name in the global fitness industry, offers exclusive ladies-only branches in Dubai, such as the one at Etihad Ladies. These gyms provide a secure, female-friendly space for women to exercise.
Gold's Gym offers state-of-the-art fitness equipment and facilities, including a cardio area, strength training zone, and a group exercise studio. The gym's group classes are particularly popular, with options ranging from body combat and spinning to Zumba and yoga. Personal training services are also available, with certified female trainers who can design customized workout plans based on your fitness goals.
Conclusion
Fitness in Dubai is not just about breaking a sweat; it's about creating an environment that promotes wellness, inclusivity, and empowerment. The ladies gyms in Dubai embody these values, offering spaces where women can work on their fitness goals in a supportive, empowering environment.
Whether you're a fan of aqua fitness, prefer a traditional gym setup, or are looking for a women-only branch of a renowned fitness chain, these top three ladies gyms in Dubai have got you covered. So ladies, gear up and embrace the journey to a fitter, healthier you in the heart of Dubai!
Next, check out our review of Gravity Calisthenics Gym Dubai