Dubai, a vibrant city known for its luxury lifestyle, also boasts a health-conscious culture that reflects in its vast variety of fitness facilities. Whether you're looking for a state-of-the-art gym, bespoke personal training, or specialty fitness classes, Dubai has a gym for you. This blog post will take you through some of the best gyms in Dubai, highlighting their unique offerings and why they stand out in the fitness industry.
1. Warehouse Gym
First on our list is the Warehouse Gym, a local favorite that has seen exponential growth since its opening in 2012. What makes this gym stand out is its unique approach to fitness. Warehouse Gym successfully blends a vibrant, energetic environment with serious workout ethos. With branches in several locations such as Al Quoz, The Springs, and Business Bay, accessibility is one of its strengths.
The gym offers a range of classes from CrossFit to Boxing, and from Spinning to Yoga, catering to all fitness enthusiasts. The warehouse aesthetic coupled with state-of-the-art equipment creates a unique atmosphere that motivates and engages its members. The trainers here are certified, experienced, and committed to helping members achieve their fitness goals.
2. Fitness First
With over 25 clubs across the UAE, Fitness First is a prominent name in the fitness industry in Dubai. Fitness First caters to a diverse crowd with its wide range of services, from personalized training sessions to group exercise classes and high-intensity interval training (HIIT). The gym also offers amenities such as a swimming pool, sauna, and steam rooms in some of its branches.
Fitness First is known for its innovative approach to fitness. It continuously invests in new technologies and equipment, keeping its facilities up-to-date and engaging. The brand's philosophy focuses on empowering individuals to live a fit and healthy lifestyle.
3. Gold's Gym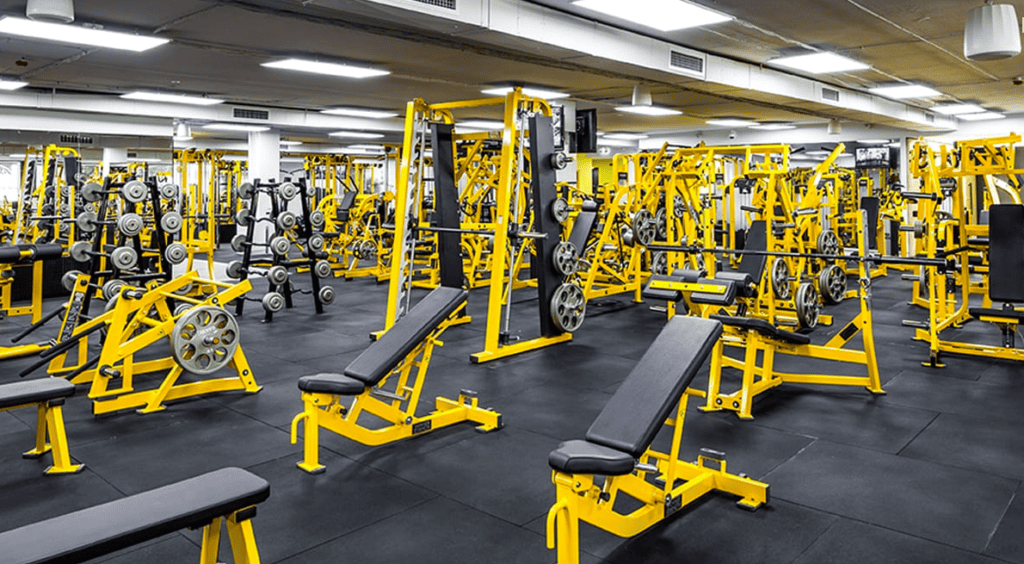 Gold's Gym, an international franchise with a solid reputation, has multiple branches in Dubai, including locations in Al Barsha Mall, Etihad Mall, and Business Village. Known for their high-quality equipment and exceptional trainers, Gold's Gym offers a comprehensive range of fitness options.
Whether you're a bodybuilder or someone just starting their fitness journey, Gold's Gym has the facilities and professionals to cater to your needs. The gym offers various group classes like BodyPump, Zumba, Yoga, and even specialty classes like Les Mills programs. Not to mention, they provide excellent personal training options.
4. Train Strength & Fitness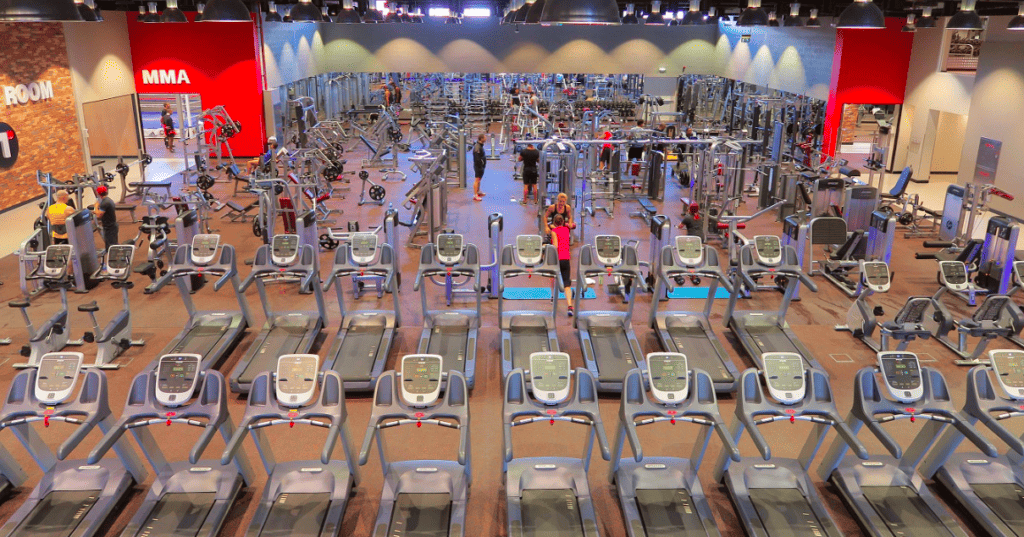 Situated in the Al Quoz industrial area, Train Strength & Fitness offers an experience that's a world away from your traditional gym setup. Housed in a warehouse, the gym is divided into different zones dedicated to strength training, CrossFit, boxing, and cardio workouts. This design makes it easy for members to navigate and optimize their workout based on their needs.
The gym is equipped with high-quality strength and conditioning equipment, providing resources for powerlifting, bodybuilding, and functional fitness. Train Strength & Fitness prides itself on its community environment, where everyone from beginners to seasoned athletes can feel welcome and motivated. The gym also offers various fitness classes, including HIIT, yoga, boxing, and their signature class, "TRAIN Dirty."
5. Tribefit
Tribefit is one of Dubai's most socially active, health-conscious clubs. Located in the heart of Dubai Marina, this gym lives up to its motto: "Socially Active. Seriously Fit." Tribefit offers a vast space of 23,000 square feet, making it one of Dubai's largest and most fully equipped gyms.
The gym has a broad variety of training options, including strength training, cardio workouts, group exercises, and yoga sessions. They also offer specialized functional training classes, such as TRX, Calisthenics, and Bootcamps. Not to mention, Tribefit has a strong emphasis on creating a community; they regularly organize social events for members like BBQs, movie nights, and adventure trips. With a café and lounge, members can socialize and relax after a challenging workout, adding a unique charm to this fitness destination.
Conclusion
These gyms exemplify Dubai's high-quality fitness facilities. They cater to diverse workout preferences while promoting a culture of fitness and well-being. Each gym is unique, providing an array of options for residents and visitors alike. Whether you are a fitness enthusiast looking for a new challenge or a beginner starting your fitness journey, these gyms in Dubai offer something for everyone.