When it comes to protein powder and Whey it's almost impossible to have never seen the ON Gold Standard Whey tubs that have been around for over a decade and are sold pretty much everywhere. Residents of the UAE can also get their hands on these products and they should.
ON Gold Standard Whey
Some facts that you need to know about ON Gold Standard Whey (Per Serving):
Protein: 24g
Calories: 120
BCAA: 5.5g
ON Gold Standard Whey Flavours:
Banana Cream
Caramel Toffee Fudge
Cereal Milk
Chocolate Hazelnut
Chocolate Mint
Chocolate Peanut Butter
Cookies 'n' Cream
Delicious Strawberry
Double Rich Chocolate
Extreme Milk Chocolate
French Vanilla
Unflavoured
Vanilla Ice Cream
White Chocolate Raspberry
ON Gold Standard Whey Review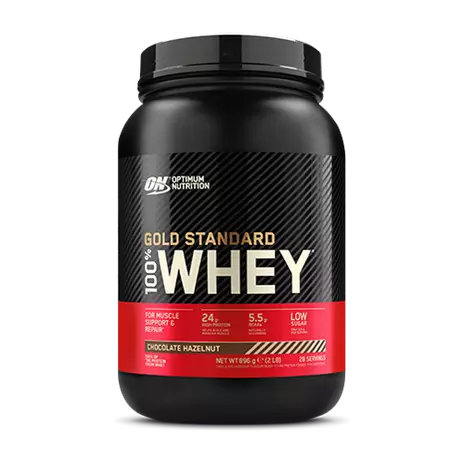 Quite simply it should be anyone's go-to protein no matter what stage of your fitness journey you're at. It does exactly what it says on the tub and delivers a dose of protein straight into your body in the most delicious way possible. Chocolate Mint is our number one choice with Cereal Milk being a close second.
Costing just 200AED for a 908 tub it's also mid-range in the world of protein powders. Give it a go and let us know what you think about it!