Dubai, with its modern metropolitan vibe, hosts a plethora of fitness facilities catering to various fitness preferences. From high-tech gyms to serene yoga studios, the city offers a wide range of options to help maintain an active lifestyle. Below is a comprehensive overview of notable health and fitness clubs in Dubai.
1. Gold's Gym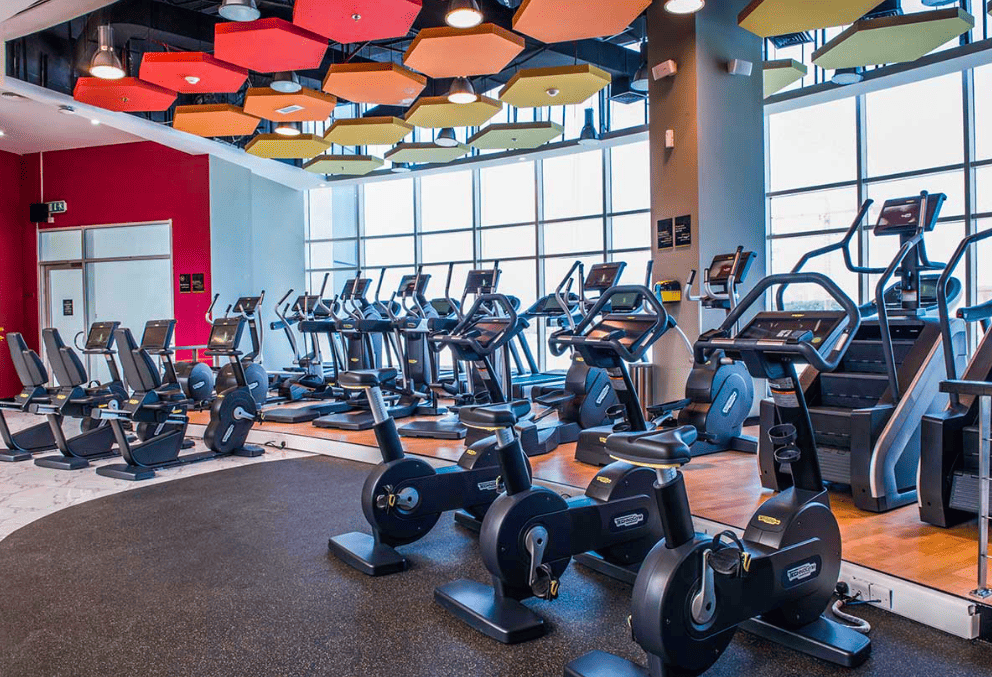 Gold's Gym is a well-recognized international brand with several branches across Dubai, including Business Village, Al Barsha Mall, and Ibn Battuta Gate. Gold's Gym offer a range of facilities from weight lifting and cardiovascular equipment to group fitness classes and personal training.
2. Fitness First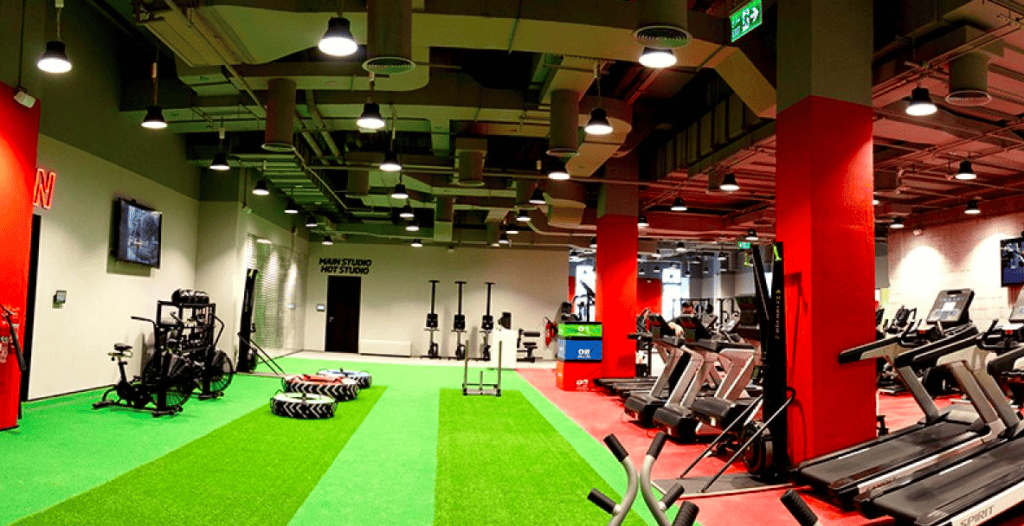 With branches in locations like the Dubai Media City, the Burjuman Center, and the Dubai Festival City, Fitness First offers extensive facilities including a swimming pool, group exercise classes, advanced training zones, and a wellness area. Learn more in our review on Fitness First.
3. Train SF
A fitness haven for those looking for a more intense workout regime, Train SF is a warehouse gym that focuses on strength and conditioning classes. Located in Al Quoz, it's known for its unique and challenging boot camp style workouts.
4. Fly High Fitness
This expansive fitness facility is home to a variety of training disciplines. Fly High fitness offers classes in CrossFit, gymnastics, weightlifting, and yoga. Fly High Fitness is located in the Dubai Investment Park.
5. The Warehouse Gym
With its trendy industrial decor and extensive equipment, The Warehouse Gym has become a popular spot for fitness enthusiasts. They have branches in Al Quoz, JBR, and Business Bay. The gym offers an array of classes, including spinning, boxing, and CrossFit.
6. Tribefit
Located in Dubai Marina, Tribefit is one of the largest social fitness clubs in Dubai. Along with a wide range of group classes, they also offer social events for members, fostering a sense of community.
7. FitRepublik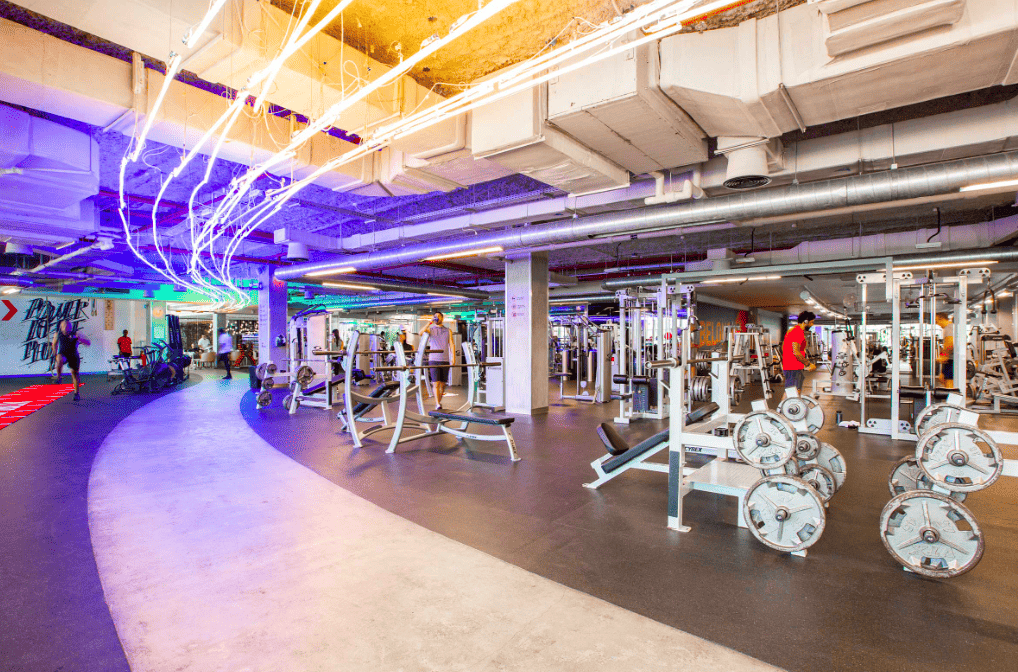 Based in Dubai Sports City, FitRepublik is a massive fitness center that offers a variety of facilities, including an Olympic-sized pool, a gymnastics arena, and an MMA and boxing studio. They provide a wide range of classes for both adults and kids.
8. Platform 3 Fitness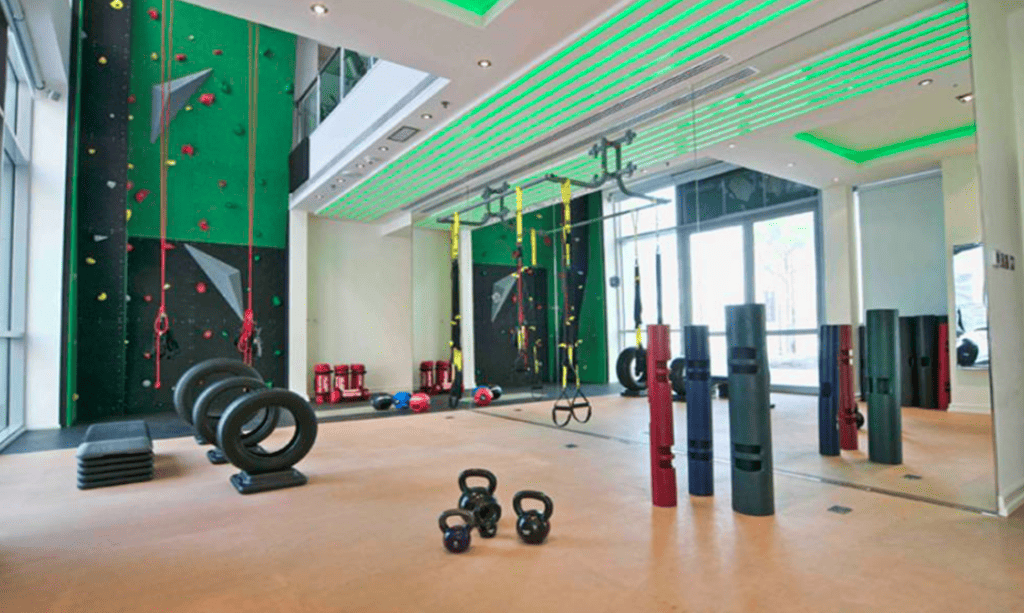 Platform 3 Fitness, located in Dubai Marina, is known for its personalized fitness routines. The gym specializes in one-on-one personal training and also offers classes in boxing and yoga.
9. Symmetry Gym
Founded by renowned fitness expert Amir Siddiqui, Symmetry Gym is one of Dubai's premium personal training fitness clubs. Located in the Gold & Diamond Park, it follows a unique, custom-designed training method called the Fission-Fusion Training System.
10. GymNation
GymNation is known for being a more budget-friendly gym without compromising on the quality of facilities. With branches in Al Quoz, Bur Dubai, and Ras Al Khor, they offer a range of group classes and boast over 500 pieces of workout equipment.
This list represents just a snapshot of Dubai's extensive fitness offerings. The city caters to all types of fitness enthusiasts, whether you're into traditional weightlifting, prefer group classes, or seek specialized personal training. Remember, the best gym for you will align with your personal fitness goals, needs, and lifestyle.