While Dubai is renowned for its luxurious lifestyle and high-end fitness clubs, the city also hosts a wide array of affordable gyms that provide exceptional value without breaking the bank. These gyms offer state-of-the-art facilities, extensive fitness classes, and experienced trainers to help you stay fit on a budget. Here are the most well-known, cheapest gyms in Dubai.
1. GymNation
GymNation is one of Dubai's most affordable fitness chains, with locations in Al Quoz, Bur Dubai, and Ras Al Khor. Despite its low prices, GymNation does not compromise on quality. Open 24/7, the gym offers over 500 pieces of state-of-the-art equipment and more than 200 free classes every month, ranging from spinning and Zumba to yoga and boxing. The gym's flexibility extends to its membership, offering no contract memberships that start from just AED 99 per month.
2. Fitness 360
Fitness 360 offers top-notch facilities at pocket-friendly rates. With multiple locations across Dubai, including Arabian Center and Mazaya Centre, the gym offers a variety of options such as mixed martial arts (MMA), boxing, circuit training, and a ladies-only area. Memberships start from around AED 150 per month.
3. Fitness4Life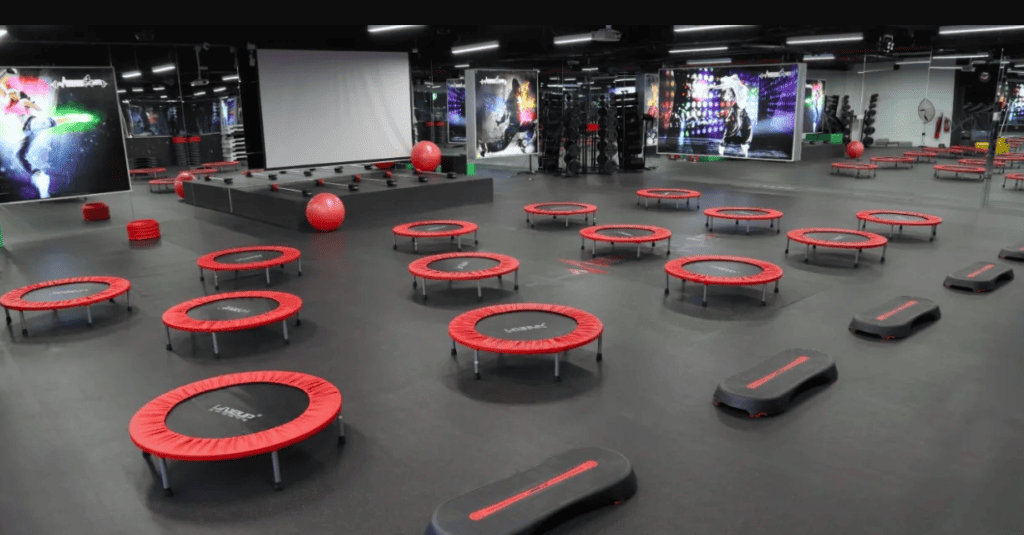 Fitness4Life, with branches in Dubai Sports City and Al Barsha Mall, is another gym that offers excellent value. The gym provides a comprehensive range of classes and training options, including functional training, weightlifting, martial arts, and personal training. Membership fees at Fitness4Life start from as little as AED 200 per month.
4. Train Strength & Fitness
While Train Strength & Fitness is a more specialized and niche gym, it offers affordable rates for those interested in strength and conditioning training. Located in Al Quoz, the gym provides classes, personal training, and open gym access, with memberships starting from around AED 400 per month.
5. Easy Gym
Easy Gym, located in Karama, lives up to its name by making fitness easy and affordable. The gym offers a broad range of facilities, including cardio and strength training machines, functional training equipment, and an extensive range of group classes. Their memberships start from approximately AED 150 per month.
In conclusion, fitness in Dubai does not have to come with a high price tag. The city offers a range of affordable gyms to cater to residents' diverse fitness needs. Whether you're a fitness novice or a seasoned gym-goer, these budget-friendly gyms ensure that you can maintain an active lifestyle without straining your wallet. With their exceptional facilities and experienced trainers, they make fitness accessible for everyone.
Next, check out: The Elite Workout: The 5 Most Expensive Gyms in Dubai and Jesse James West Shows The $1 A Day Dubai Gym Membership