Dubai has become synonymous with luxury. Aptly nicknamed The City of Gold, it's home to some of the world's most renowned restaurants, most revered gyms and trainers, and most decadent hotels which come complete with equally palatial facilities. 
And it's for that reason Dubai has continued to attract high-flying athletes, influencers and megastars over the past few years, earning its label as the city of the future from a certain Mr Andrew Tate. 
Aura Sky Pool
Perhaps one of the spots which best encapsulates Dubai's elegance is Aura Skypool. Suspended 200 metres in the air, Aura is the world's highest 360° infinity pool offering incredible views of the iconic Dubai skyline and the glistening horizon of the Arabian Gulf.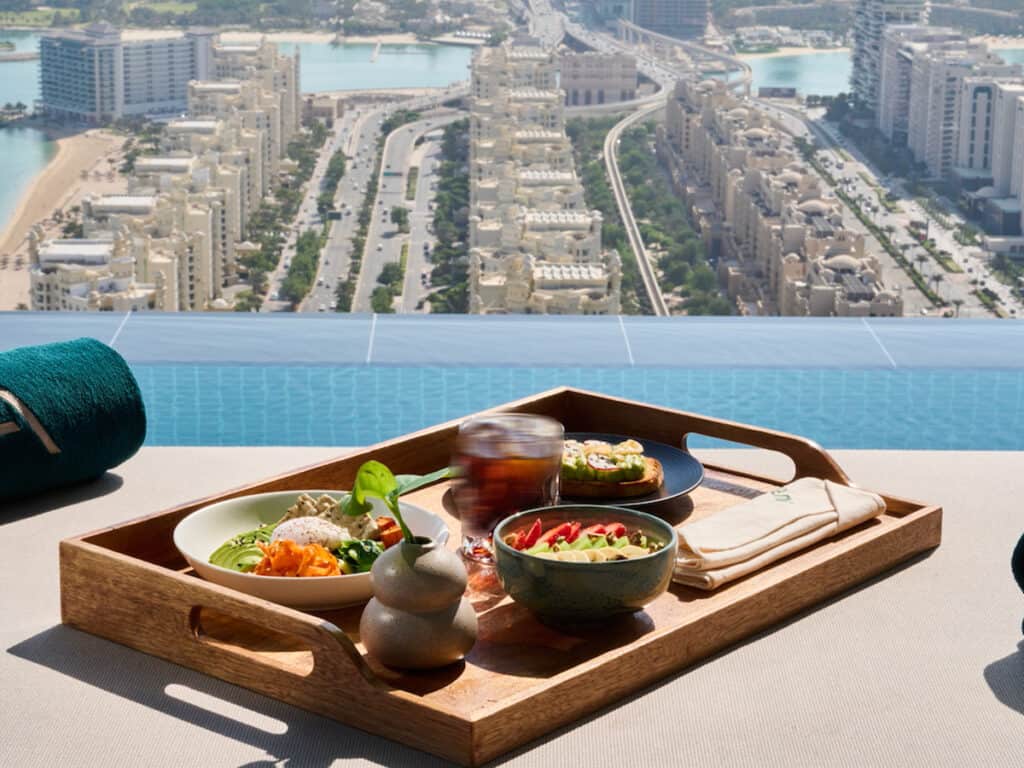 Aura is described as a one-of-a-kind experience triggering all the senses, and a truly unmissable spot to capture the essence of Dubai at new heights.
The pool deck, where the Aura experience really comes to life, offers uninterrupted swimming surrounded by lush greenery, natural design elements and high-end finishing. The deck is a real oasis for those looking to escape the hustle and bustle of city life.
Custom-made single or double sunbeds offer the perfect place to relax while enjoying unobstructed panoramic views of Dubai's iconic landmarks such as Palm Jumeirah, Burj Al Arab, Burj Khalifa and beyond.
Similarly, the attached lounge is a unique space which innovatively brings the outdoors in. A juxtaposition of warm natural materials, touches of modern geometrical accents and lush greenery make Aura's dining lounge the perfect setting to enjoy lunch or dinner with the city under your feet. 
Alongside sunrise, morning, and afternoon sessions at both the pool and lounge, Aura can also be booked for private and corporate celebrations.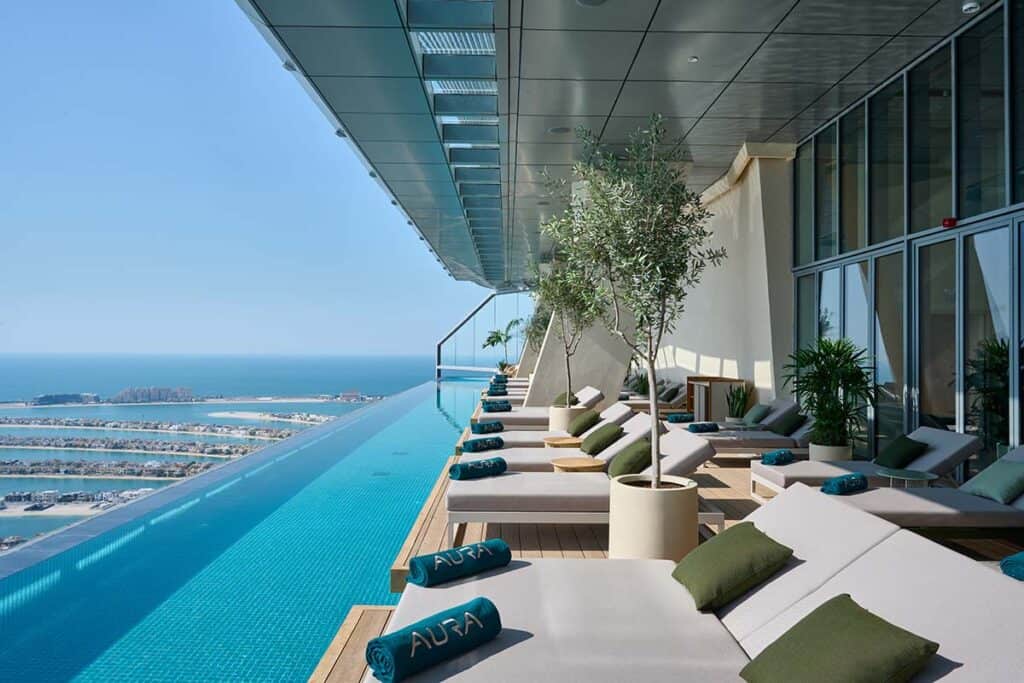 But a space as tranquil as Aura has been crying out for the introduction of yoga and wellness classes, and bosses of the deluxe facility have now obliged. 
Aura Wellness Experience
Every Monday, residents and visitors can enjoy a dynamic stretching session from 8am to 9am. This includes a welcome wellness shot, Aura yoga mat and towel, and an Aura water bottle and infused water to take home. 
On Wednesday morning at the same time, the idyllic setting will play host to a vinyasa yoga class which will show attendees how to link breath and movement, teaching them to flow through different shapes in their bodies, getting both strong and flexible physically and mentally.
Ending the week on a high, Aura's wellness coach Emilse will take people through a vinyasa-like sequenced power fit class focused on building strength and endurance.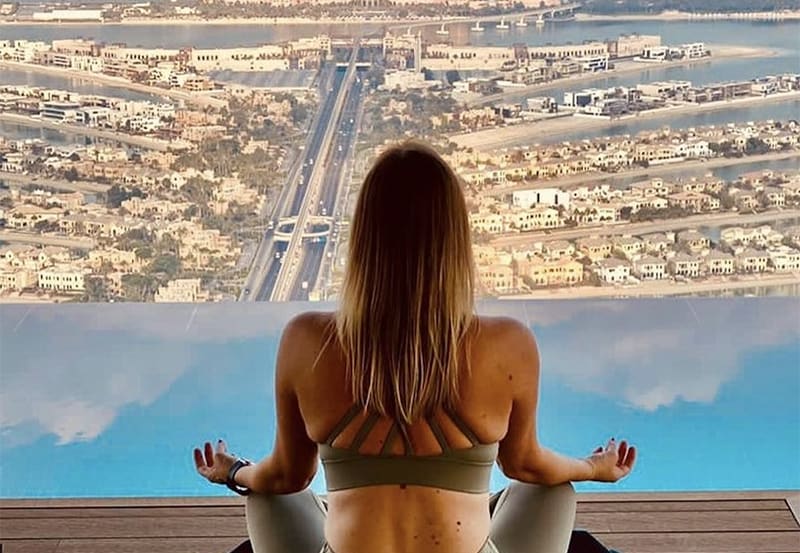 The class will work on movement and not just burning calories, with emphasis on relieving stress and releasing toxins through sweat.
Each class is followed by a gourmet breakfast in which customers can choose from one dish from the breakfast menu washed down with a hot or cold drink.
Aura Sky Pool Dubai Price
If you are looking to book a trip to the 360 infinity pool packages start from around 200AED. Aura Yoga & Wellness classes can be booked Here and start from AED280 per person.