Protein shakes have become a staple in every fitness enthusiast's routine. While eating foods high in protein is essential for building lean muscle, getting the right amount of protein your body needs for muscle growth and repair daily without supplements can be a hassle.
This is where protein supplements like Yalla Protein come in, delivering essential nutrients your body needs to function optimally. With zero additives and fillers, Yalla Protein delivers quality without compromising your health goals.
Yalla Protein which comes in different amazing flavours, contains 79% raw protein and premium whey protein concentrate. It's also low in calories and high in calcium, promoting strong and healthy bones.
Wondering if Yalla Protein is worth all the noise? Read on!
Premium Protein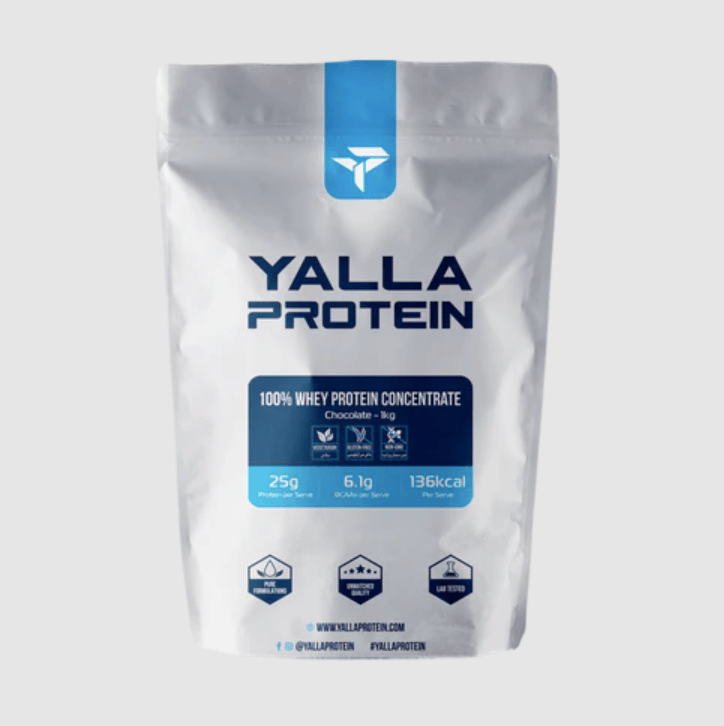 Yalla Protein is worth the hype because of the quality of the protein it contains. With whey protein concentrate sourced only from Germany or New Zealand, Yalla Protein aids in overall body improvement. It also supports the maintenance and growth of muscle mass.
Likewise, it helps to know that Yalla Protein uses only NZ grass-fed whey protein. By prioritizing quality, Yalla Protein ensures that each serving delivers maximum benefits to support your fitness goals and active lifestyle.
No Additives
Another reason to love Yalla Protein is its commitment to purity. Free from artificial additives, fillers, and preservatives, this protein supplement lets you enjoy the benefits of protein without any unnecessary extras. The transparency in its ingredients list ensures that you know exactly what you're putting into your body, making it a trustworthy choice for those who seek clean and uncompromised nutrition.
Ideal for Vegans
Yalla Protein is an exceptional choice for vegans and those following plant-based diets. Crafted without animal-derived ingredients, it aligns perfectly with the principles of ethical consumption. It offers a substantial protein source that enables vegans to meet their dietary requirements while supporting their health and fitness objectives.
Final Verdict
Yalla Protein caters to your various health needs if you're an athlete striving for optimal performance or looking to nourish your body sustainably. With its quality protein content, this protein supplement gets its milk from sources free from hormones and GMOs, making it a healthy option.
With the abovementioned things, there's more than enough reason to love Yalla Protein. Enjoy this premium protein in flavours ranging from strawberry to chocolate. Head to the online store now to start shopping.
Next, you should also check out our post on Yalla Jump: Bringing Rebound Shoes To Dubai