Giant TV screens, cold beer, comfortable seats, perfect service, and the sun… That's exactly what the heart of the UAE has to offer for all football fans this Winter. Having looked around we have found the best places to watch the World Cup final in Dubai!
World Cup Final 2022
The final game will be played on Sunday the 18th of December at 19:00 Dubai time which is 3 pm GMT for those watching from other parts of the world. The event will kick off and be played at the Lusail Iconic Stadium, Qatar.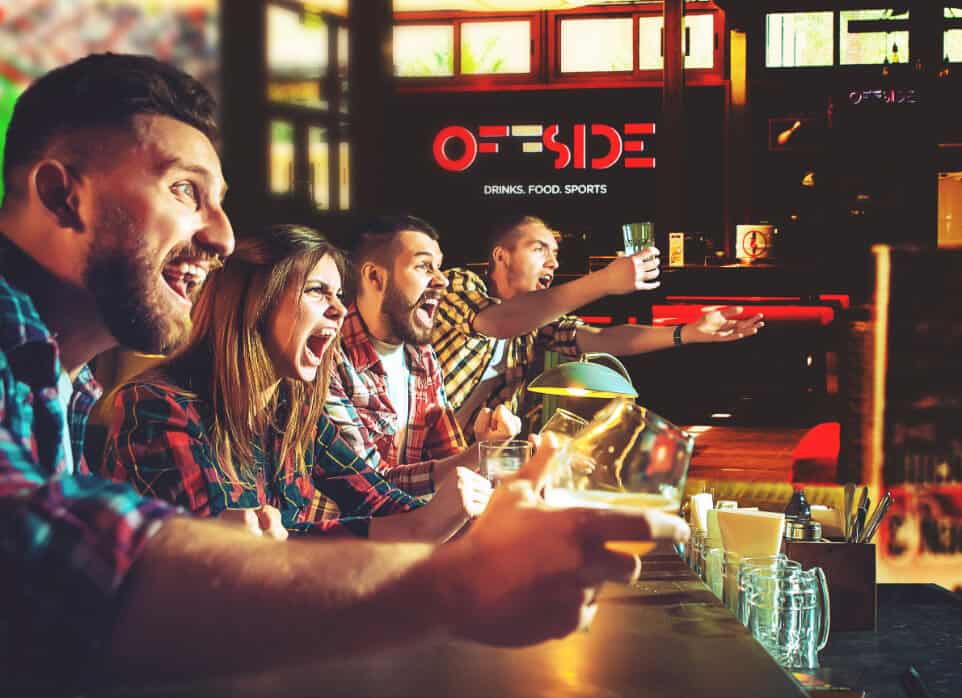 Where To Watch The World Cup Final In Dubai
The choice is yours! The truth is there are so many incredible places to watch the World Cup final in Dubai thanks to even the smallest of bars having the best in service and food/drink options but if you want to make it truly special we recommend are:
Offside Bar: Located in the JA Ocean View Hotel the sports-themed bar offers the best food including burgers, pizza, and snacks along with the coldest beer and giant tv screens.
Brooklyn Bar: Having to make the list the football fan-friendly establishment not only has tons of TVs, but it will also greet you with a vast sports-based food menu, great beers, and pool tables along with other group-friendly games.
The Irish Village: If you need a cold Guinness, to be surrounded by crazy football fans, and to feel like you are back in Europe for the day then this place is the must. With an indoors/outdoors vibe you will find a TV no matter in which direction you are sat you will be sure to be sure not to miss a single goal.
Looking for more places to watch the World Cup Final in Dubai? Walk through the streets for pop-up tv and bars!