So you're hopping on a flight to Dubai and wondering: "How can I stay on track with my health and fitness?". The good news is that you don't have to compromise on fun, nor fitness goals. Here are the top 10 health and fitness tips you need when you touch down in Dubai, from free gym passes to online workouts.
Top 10 Health and Fitness Tips When Visiting Dubai
Take a trip to Dubai's best gyms.
Visit Dubai's Acai Spot.
Find our local health shop.
Try the watersports.
Stay hydrated.
Get top-rated protein supplements.
Take rest days.
Try at-home workouts.
Get an online coach.
Loosely track macros.
Take a trip to Dubai's best gyms
Dubai doesn't do anything in small numbers. The same goes for its fitness scene. You'll find some of the best gyms in Dubai, including the infamous Gold's Gym to our fan favourite, Fitness First. Get a free gym pass for the day and hit those PBs! You could also book a class to get those endorphins before the day begins. Either way, these gyms are luxurious.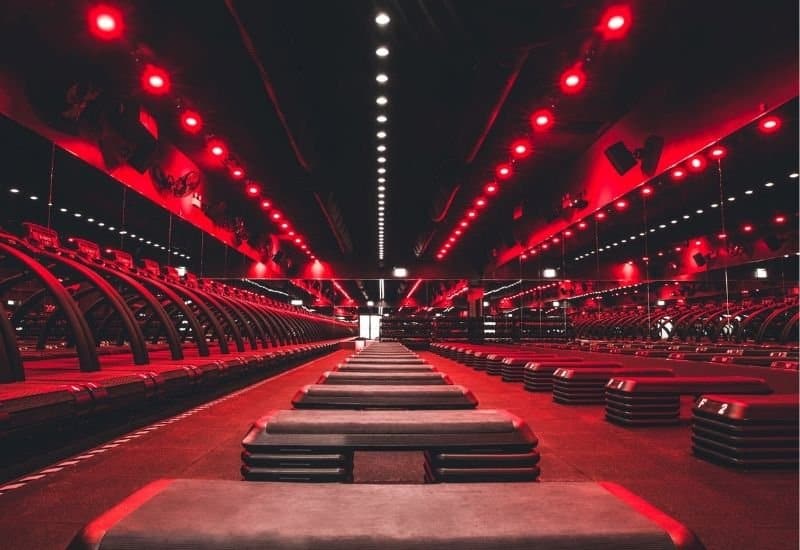 Visit Dubai's Acai Spot
The average temperature in Dubai during the summer season is 36º. You'll be sweating buckets way before your workout. Here's how you can stay hydrated and fueled: açai bowls. Not only will you get your full five-a-day, but your cells will feel rejuvenated.
One of the popular places is the Açai Spot. Choose from classic peanut butter and jelly to berry blasts. It's a delicious bowl full of antioxidants and it screams 'health'. 
Find your local health shop
Need a local health shop? Say no more. Dubai's Biorganic Store has got you covered. Whether you have dairy-free requirements or just need some fresh produce, this is your one-stop shop (literally). 
Try the watersports
Fitness doesn't always need to be pain and gain. Why not switch up your routine and try something new? Perhaps paddle boarding or windsurfing takes your fancy. Book a session at SeaYou – it's great as a solo or group experience.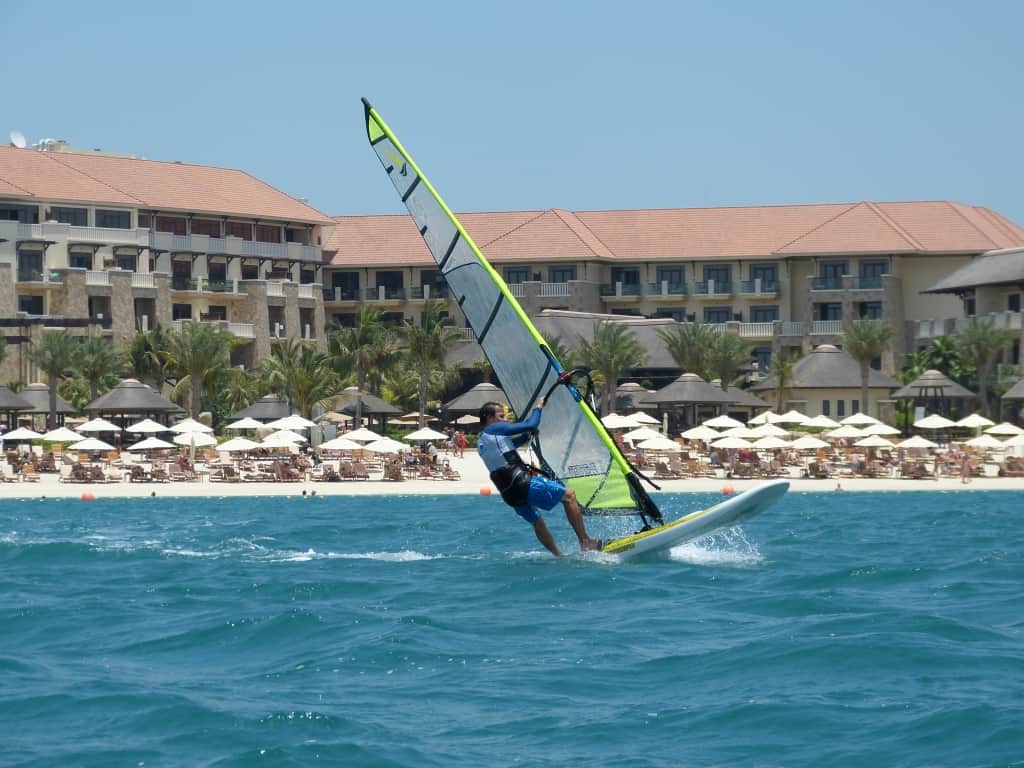 Paddle boarding is harder than it looks: it requires balance, patience and A LOT of arm strength. Don't knock it until you try it…
Stay hydrated
You may not be accustomed to the temperatures in Dubai, and if you're regularly working out, it's important to stay hydrated. Your body needs at least two to three litres of water (especially if you're sweating more than a turkey at Christmas).
Pack some rehydration tablets and pop them in 200ml of water until they dissolve – these electrolytes are just what the doctor ordered.
Get top-rated protein supplements
It can be tough to reach your protein goals, we get it. But you're not exactly going to pack a month's worth of protein to Dubai are you? That's going to take up unnecessary space in your suitcase and you don't want to get stopped at customs for smuggling.
Check out Noon to find Dubai's top protein supplements and get them delivered straight to your door. Choose from a range of well-known brands including Optimum Nutrition. Thanks to online shopping, you'll never go without.
Take rest days
Regardless of your training programme, make sure you're taking a few rest days. If you visit Dubai, you're allowed to take the whole week off! Use this time to deload.
Walking is one of the most underrated exercises and will help build up your aerobic health for happy hearts, as well as manage stress and anxiety. When you go back to your fitness plan, you'll feel twice as strong! Maybe you'll finally do a few chin-ups, who knows?
Try at-home workouts
We may be out of the pandemic but at-home workouts are still all the rage. If you're short on time and not a huge fan of gyms, follow our free online workouts. 
All you need is a little space and 20 minutes, then you can exercise anywhere (hotels, apartments and even on the beach). Start the day with a HIIT workout and then go sunbathing on the beach with a refreshing Fanta.
Get an online coach
Need someone to keep you accountable? Invest in an online coach so you can stay motivated. You'll be able to train from anywhere in Dubai and check in weekly. A coach might also prepare meal plans and nutrition advice, so you won't feel overwhelmed by choice.
If you're not a native-speaking Arabic, and you can't find a good PT, it doesn't matter! An online coach is personalised to you – it's the best of both worlds. 
Loosely track macros
You might want a break from tracking macros religiously – and that's definitely important. So use our free macro calculator to get an idea of how much you should be eating. Let it guide your decision-making when you're scouting for food options in Dubai. Yes, you can have your cake and eat it! (Speaking of, you absolutely must go to the Cheesecake Factory… it's paradise.)
Remember, nothing on the menu is off-limits! You can experiment and eat yummy food while enjoying yourself without losing progress. This is balance.
Before you go
Gymfluencers is on a mission to make sure you can continue prioritising your fitness without compromise. Whether you're in Dubai or London, it should be easy to fit in a workout, eat well and live more. Subscribe to our newsletter for the latest discounts, events and tips in Dubai so you don't miss out.