Dubai, with its modern marvels and luxurious amenities, is always pushing the envelope. This holds true for its fitness culture too. With myriad gyms popping up at every corner, it can be an overwhelming task to discern which ones truly stand out. After a comprehensive analysis and first-hand experience, we've sifted out the best from the rest. Presenting a deep dive review into Dubai's top 6 fitness establishments.
---
1. KO8 Fitness: The Ultimate Portable Gym Experience
Highlights:
Versatile exercise system
Broad spectrum resistance settings
Impressive digital presence with KO8 on Demand app
Our Take
We were utterly impressed by the philosophy behind KO8 Fitness. The idea of being able to train anywhere and at any time is liberating. The KO8 system truly delivers on its promise. For someone who is constantly on the go, this gym provided a portability factor that was unmatched. The resistance settings range, suitable for novices to professional athletes, is commendable. Moreover, their digital platform ensured we were never disconnected. It's like having a personal trainer in your pocket!
---
2. The Den: Structured Fitness Nirvana
Highlights:
Seamless blend of group classes and personalized training
Diverse classes from LIFTING to POWER
Focused training goals
Our Take
The Den stands out due to its structured approach. Often, gym-goers are clueless about their regimen, but not here. The well-defined classes, each with a distinct purpose, ensure every member knows what they're working towards. Our personal favorite was the POWER class – it provided a spicy concoction of endurance and high-intensity interval work that left us feeling accomplished.
---
3. UN1T: Global Fitness Philosophies Under One Roof
Highlights:
Unique 12-week cycle
Diverse fitness philosophies
Founded by global fitness traveler, Rob Smyth
Our Take
Walking into UN1T feels like embarking on a global fitness tour. Rob Smyth's adventures resonate in every corner. The gym's 12-week cycle program, inspired by diverse training methods from Muay Thai to yoga, offers a refreshing change from typical gym routines. We found it intriguing how UN1T effectively synthesizes global fitness techniques into a seamless curriculum. A must-try for those who crave variety!
---
4. The Warehouse Gym: Where Character Meets Fitness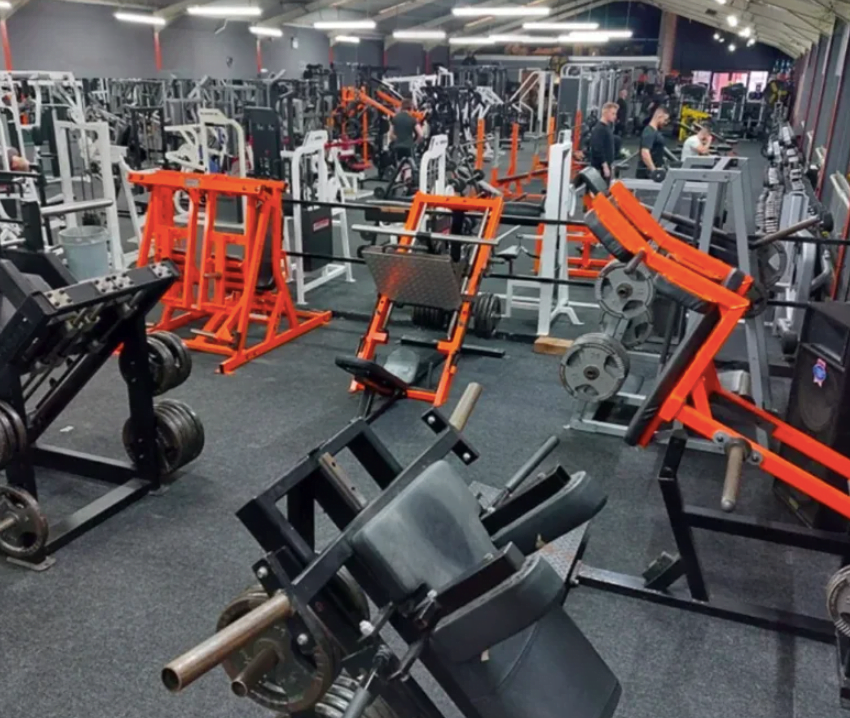 Highlights:
Bursting with character and flair
Expansive range of exercise classes
Locations galore
Our Take
The moment we stepped into The Warehouse Gym, it was evident that it's not your average gym. The aesthetics alone are a breath of fresh air. But there's substance behind the style. With a plethora of classes available, there's never a dull moment. Whether we wanted a rigorous CrossFit session or a more relaxed yoga class, The Warehouse Gym delivered. Multiple locations are a bonus for those always on the move.
---
5. D5 Executive Gymnasium: The Pinnacle of Luxurious Fitness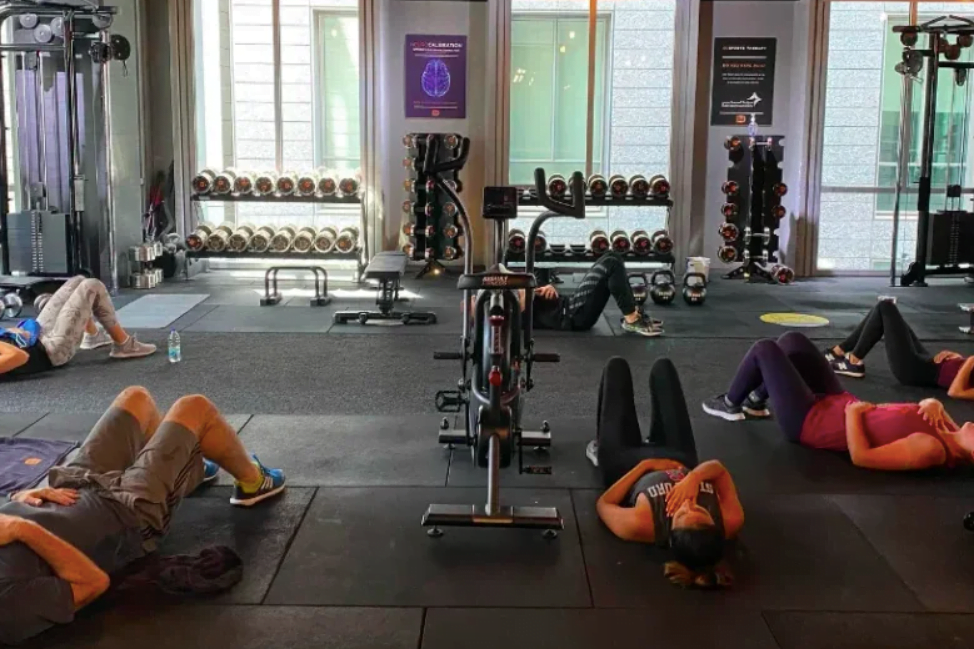 Highlights:
Exclusivity with a member's only approach
Multidimensional focus on health
Home to the Middle East's only Posturology Center
Our Take
For those who seek an intimate, luxurious fitness experience, D5 Executive Gymnasium is the place to be. Situated in the heart of DIFC, it oozes sophistication. Their multifaceted approach to fitness, focusing on everything from exercise to restoration, is unparalleled. The Posturology Center was a revelation – our posture has never felt better. D5 isn't just a gym; it's a lifestyle statement.
---
6. Super Gym: Community Fitness at Its Best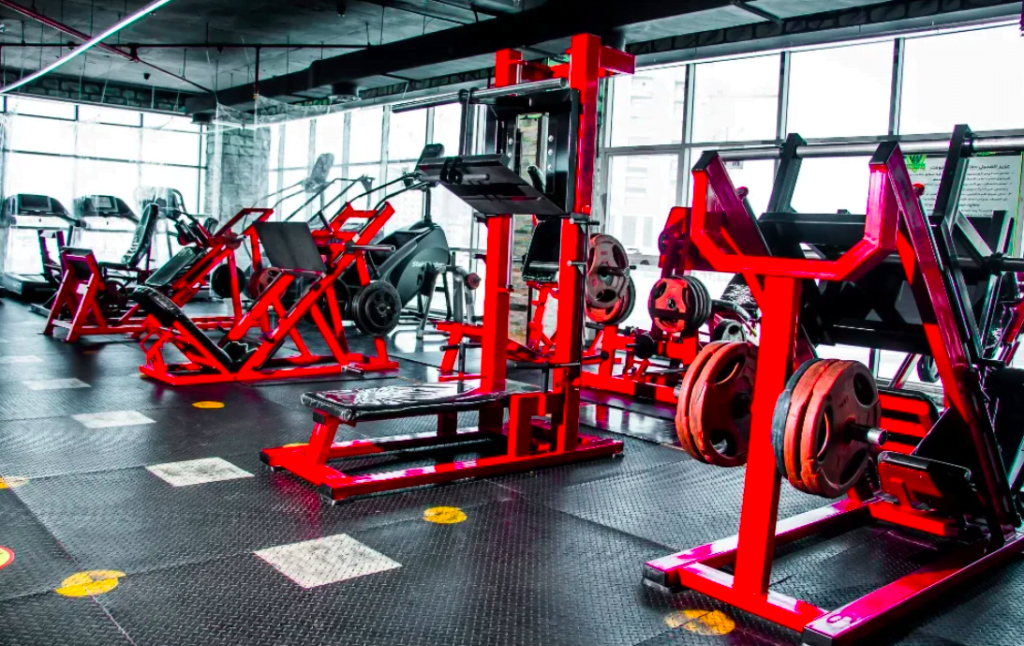 Highlights:
Emphasis on family and community
Vast array of services
Focus on tangible progress
Our Take
Super Gym exudes warmth. There's an unmistakable sense of community here. Amidst its broad range of services, what stood out was their emphasis on real progress. Their fitness assessment program provided us with clear insights into our health journey. With a diverse array of classes, Super Gym ensures every member finds their perfect fit.
---
In Conclusion:
Dubai's fitness scene is a reflection of the city itself – dynamic, diverse, and always striving for excellence. Each of these gyms offers something unique, but they all share a commitment to holistic well-being. Whether you're a hardcore fitness buff or just starting out, Dubai has the perfect gym waiting for you. Dive in and discover your fitness sanctuary in the heart of the desert!