Welcome to The Den – a revolution in fitness training that's sweeping fitness enthusiasts off their feet! With an emphasis on achieving genuine results through expert-guided workouts, The Den is challenging the way group training has been perceived until now.
At The Den, the ethos isn't just about a group fitness class, it's about providing a REAL training experience. Far from the generic routines, this place thrives on hard work, empowerment, and promises life-altering outcomes. Dive into the exclusive offerings at The Den:
1. LIFTING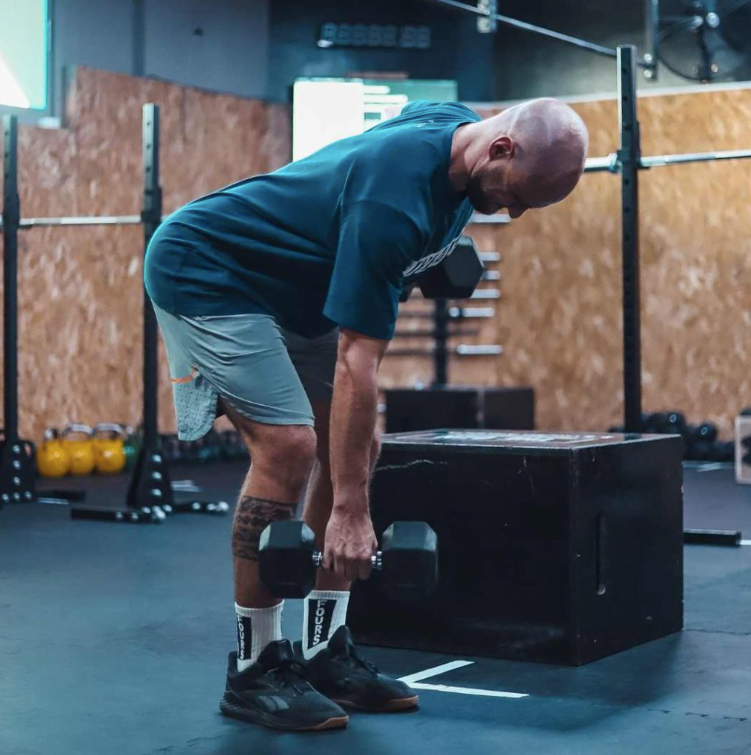 Embrace the power within you with our LIFTING classes, meticulously crafted to enhance strength and muscle definition. Utilizing strength equipment, including but not limited to dumbbells, kettlebells, and barbells, every session is a step towards mastering compound lifts. Through a 12-week training regime, expect a blend of strength and hypertrophy work to ensure comprehensive muscle development.
2. POWER
If a dynamic, heart-pumping workout is what you seek, POWER classes won't disappoint! Designed as a conditioning-only class, the sessions are a cocktail of enduring exercises interspersed with high-octane interval training. The varied mix of strength equipment and cardio machines guarantees a workout that's as exhilarating as it is challenging.
3. ENGINE
Ever thought of working out and pampering your cardiovascular system? That's what ENGINE classes are all about. Primarily focusing on low-impact movements, participants get to work with rowers, ski-ergs, bike-ergs, and air bikes. Complement these with low-impact bodyweight exercises, and you have the perfect recipe to fine-tune your 'engine'.
4. THROWDOWN
Welcome to the showstopper of the week – the THROWDOWN class! Designed for Fridays, it's the adrenaline boost you didn't know you needed. Engaging in team work, expect sessions that leave you drenched in sweat and with your heart racing. Whether you're gearing up for a weekend brunch or planning to lounge on the couch, THROWDOWN ensures you earn it! Known as the toughest session on the schedule, it's also a litmus test of the gains from other classes.
Whether you're a seasoned athlete or someone looking to break the monotony of regular workouts, The Den promises an experience that's both transformative and unforgettable.
Next, check out this post: A Comprehensive Guide to The Den DXB: Dubai's Ultimate Fitness Destination