Seven of Bahrain's most beautiful women are in Dubai as they look to earn themselves a place at the Miss Universe pageant next year. Yes, the second edition of Miss Universe Bahrain launched on Wednesday, with the first week of episodes hitting our screens. Set to culminate on Sunday, September 11, the seven stunners are all fighting it out for one coveted spot.
But, it's not only their looks they'll be judged on. These women have also earned their place through demonstrating their brains, kindness and humility. So, let's take a look at the contestants, shall we?
Maya Malalla
Aside from beauty campaigns and fashion shoots, the 18-year-old works with children with autism. She says her aim in life is to champion Bahraini culture, especially the women of her country.
Lujane Yacoub
Yacob is serving as president of the student council at Bahrain High School. At 18, she has won deals for her theatre work and is also passionate about cosplaying, with plans to visit children in special needs schools and hospitals.
Maryam Naji
Naji certainly has a trick up her sleeve. She was formerly part of Bahrain's Nation Fencing Team. Alongside being a published horror writer, the 25-year-old has been open about her struggles with depression and is a strong advocate for discussing mental health.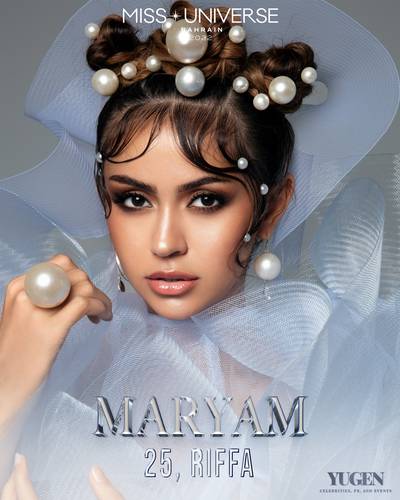 Evlin Khalifa
Another competitor with a dangerous edge, the 24-year-old is trained in music, dance and, most notably, taekwondo. A graduate in finance and banking, the 24-year-old e is currently pursuing online classes to master her Arabic and English skills, as well as psychology.
Shereen Ahmed
One of the older heads in the competition, the half Filipino, half Bahraini 27-year-old is a presenter for a weekly show called 'Emirates Draw'. She has been writing and modelling since her teenage years.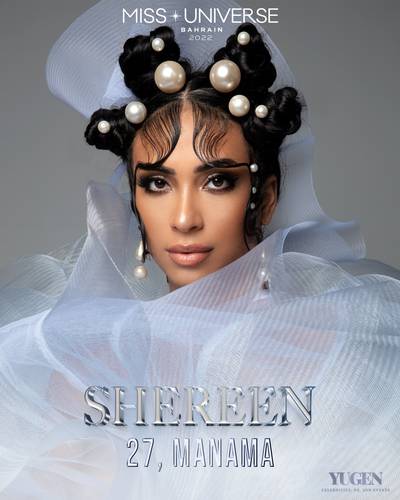 Maria Malalla
Not to be confused with Maya, this talented 20-year-old is a professional fashion model and a local social media influencer. She strives to be a role model to young girls in her community by encouraging kindness and modesty.
Ghadeer Alshayeb
A real bundle of energy, Alshayeb is a fitness coach, paddle board instructor, model and martial arts trainer. I'm out of breath just thinking about it. As you would expect, the 23-year-old says she strives to educate people about leading healthy lifestyles.