After years of anticipation, Roar Fitness, renowned as London's premier personal training service, unveiled their luxurious private personal training gym in downtown Dubai in January 2023. This sophisticated 7000 square foot facility provides an unrivalled personal training experience, right in the heart of the bustling city.
Long-established as the go-to personal trainers in London, Roar's founders, Rich Phillipps and Sarah Lindsay, have meticulously crafted the Dubai gym to offer the highest standards of the personal training industry. They have travelled from London to personally welcome clients and guide them towards achieving and exceeding their fitness goals, bringing with them their elite London personal training team to ensure the highest level of knowledge and expertise.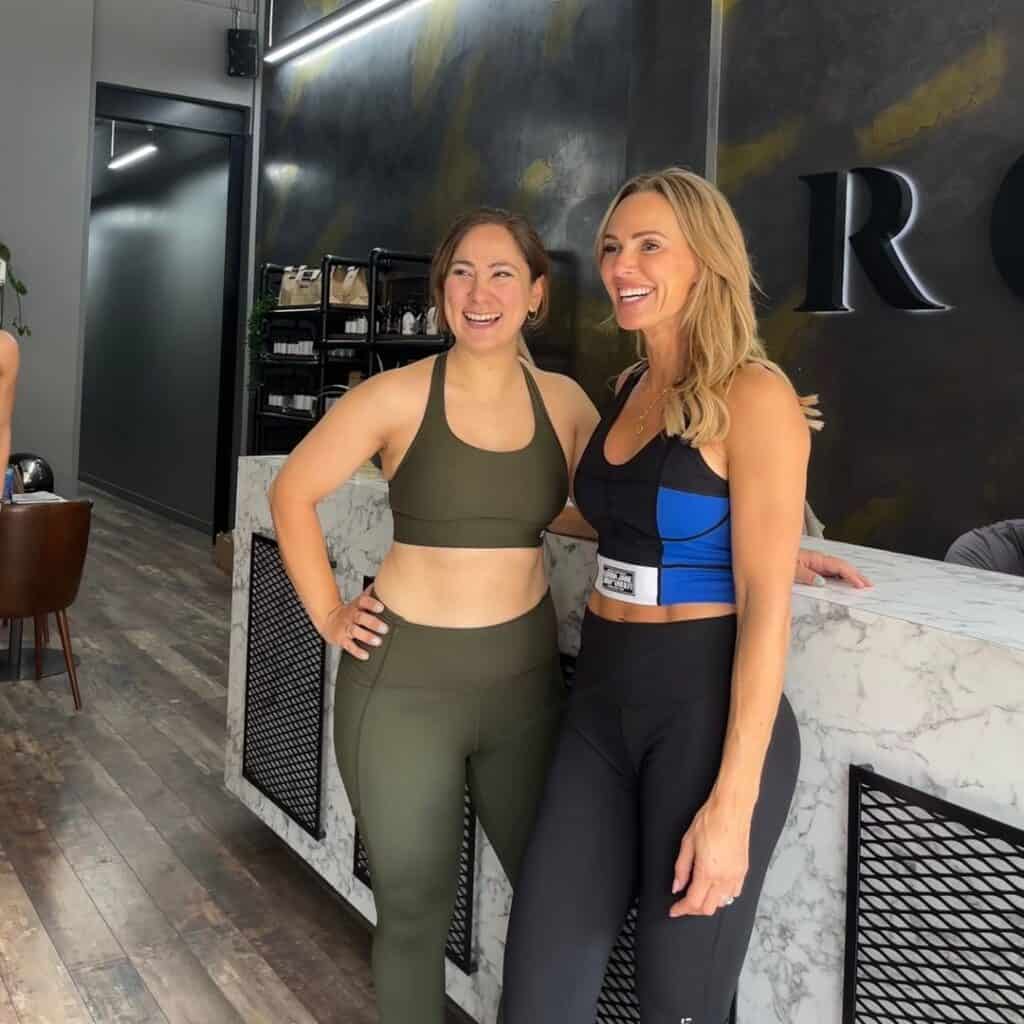 The gym's aesthetic sets it apart from others. Expansive floor-to-ceiling windows flood the space with natural light, providing an inviting ambience for private training sessions while offering captivating views of the downtown boulevard.
Roar's specialized strength and conditioning equipment stands as a testament to their commitment to quality. It includes Olympic lifting platforms, an array of cable and plate-loaded machines, and a distinctive 25-meter sprint track. All these are set against a backdrop of palm trees and sunshine, with the luxurious touch of Bentley-inspired upholstery, combining elegance and functionality in true Roar style.
Despite the emphasis on luxury and aesthetic, Roar's reputation was built on delivering results. The team remains resolute in prioritizing what matters most to their clients – their fitness objectives.
Roar Fitness isn't just another faceless gym; it is an institution that reflects the passion and dedication of its founders. Phillipps and Lindsay are looking forward to offering the people of Dubai an unrivalled personal training experience.
Limited spaces are available initially for personal training sessions. Interested individuals are encouraged to contact the team for a free consultation with Rich or Sarah. With their track record of success and dedication to the fitness journey, Roar Fitness is excited to meet the fitness enthusiasts of Dubai and help them achieve their goals.
Roar Fitness Dubai Sheikh Mohammed Bin Rashid Boulevard Burj Vista Tower 2 Level 2 L2-RETAIL 03 Downtown, Dubai, UAE
T: +971 4 529 4991 E: dubai@roar-fitness.com
As Dubai's fitness landscape continues to evolve, Roar Fitness is making waves, setting new benchmarks in personal training with their combination of world-class expertise, personalized service, and luxury facilities. Get ready to Roar! Visit the website here to get started.