When it comes to gyms the UAE have the best on earth but what makes Tarzan Gym so special is quite simply it's all made from wood and it's outdoors.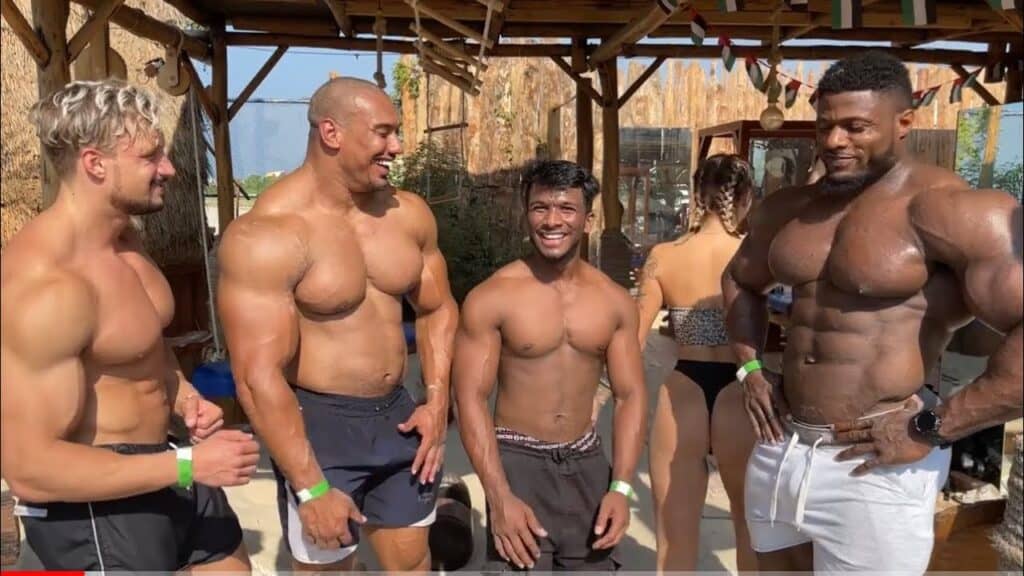 Tarzan Gym is located within Kite Beach Resort which means you can have a full day out relaxing at the beach, drinking and eating in the resort or even out on the water taking part in their watersports activities.
5 Reasons To Visit Tarzan Gym Umm Al Quwain
The celebs visit Tarzan Gym so you might just bump into the likes of Mike Thurston,

Larry Wheels

or Jesse James West.
The perfect Instagram posts can be made when lifting giant wooden weights or training on the beach. Get those likes up!
Training outdoors. There is nothing better than training with the sun on your back and fresh air.
It's affordable. It costs just 20AED for a day pass to the Tarzan Gym on Kite Beach.
Positivity and good vibes equal a killer workout. Get shredded or increase your gains thanks to being surrounded by like-minded fitness enthusiasts.
What are you waiting for? Book your Gym Pass to Tarzan Beach Here.