Welcome to Posh Pets, the UAE's first gym for dogs! Now you may be thinking, why does my dog need to go to a gym? Well, the founder of Posh Pets, Mansoor Al Hammadi, came up with this solution to ensure pets get the exercise they need to thrive. Al Hammadi believes that dogs should also get the opportunity to experience the positive effects that the gym can have on both mental and physical health.
Having 3 dogs of his own, Al Hammadi has learned that the hotter climate of the UAE is not always beneficial for his pets, but still wants to give them their much-needed daily exercise. This is why he coined Posh Pets, as it allows dogs to remain fit and active in a cooler environment without owners having to worry about the detrimental effect that the hot climate can have on their pets.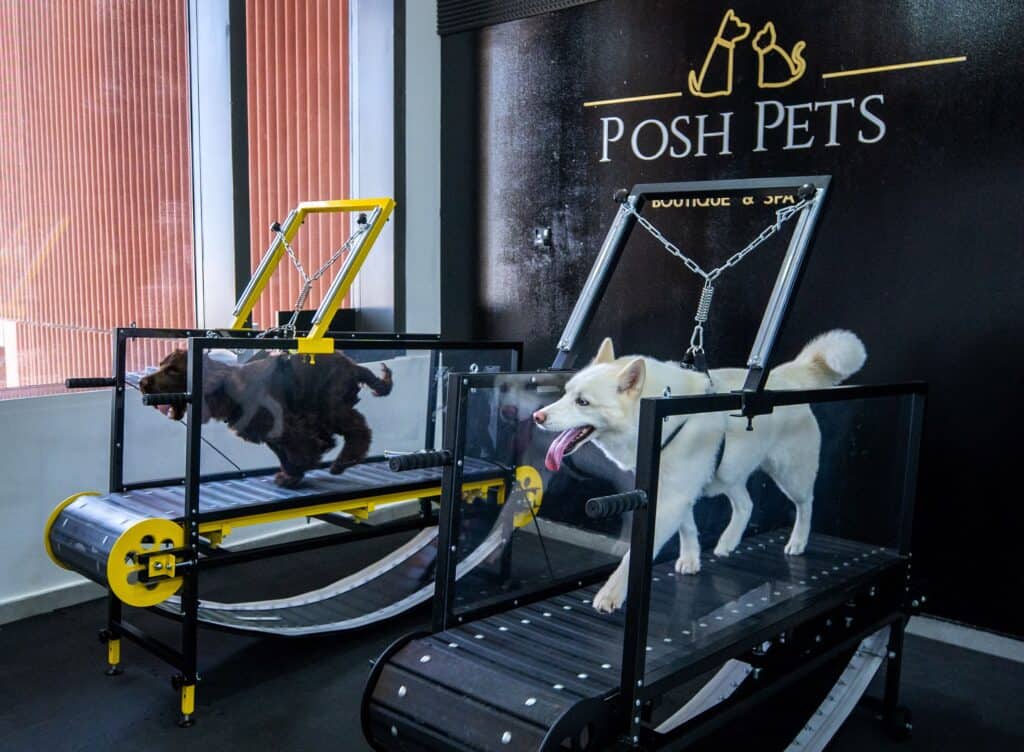 You may be wondering how a dog gym operates, but Al Hammadi has thought this through. His main mission is to ensure that all pets are safe and is why he has installed many specially designed treadmills, one being for smaller dogs. The treadmills are manually operated so dogs can go at their own pace and are able to stop whenever they feel like it. They must also wear a harness for safety purposes and to ensure that no mishaps occur whilst enjoying their exercise. All staff members are specially trained to look after the precious pooches, and each treadmill is thoroughly cleaned after use.
With our ever-increasing busy lifestyles, Al Hammadi recognises that not every owner has the time to take their dogs out on long runs. Instead, they can bring their beloved pet to the dog gym and watch them get their exercise there.
To encourage involvement, Al Hammadi is also running a competition to see which dog can get the fastest speed or furthest distance on the treadmill for a chance to win a variety of amazing prizes, including free grooming sessions!
Who knows, maybe this may be the new norm for pets in the future!