Dubai, a city recognized for its opulence and grandeur, has rightfully earned its reputation as a prominent hub for wellness and fitness. With a thriving fitness culture and an extensive array of gyms and fitness facilities to choose from, Dubai is certainly a paradise for health enthusiasts. This comprehensive guide offers an in-depth exploration of some of the top-notch gyms in Dubai.
1. Warehouse Gym: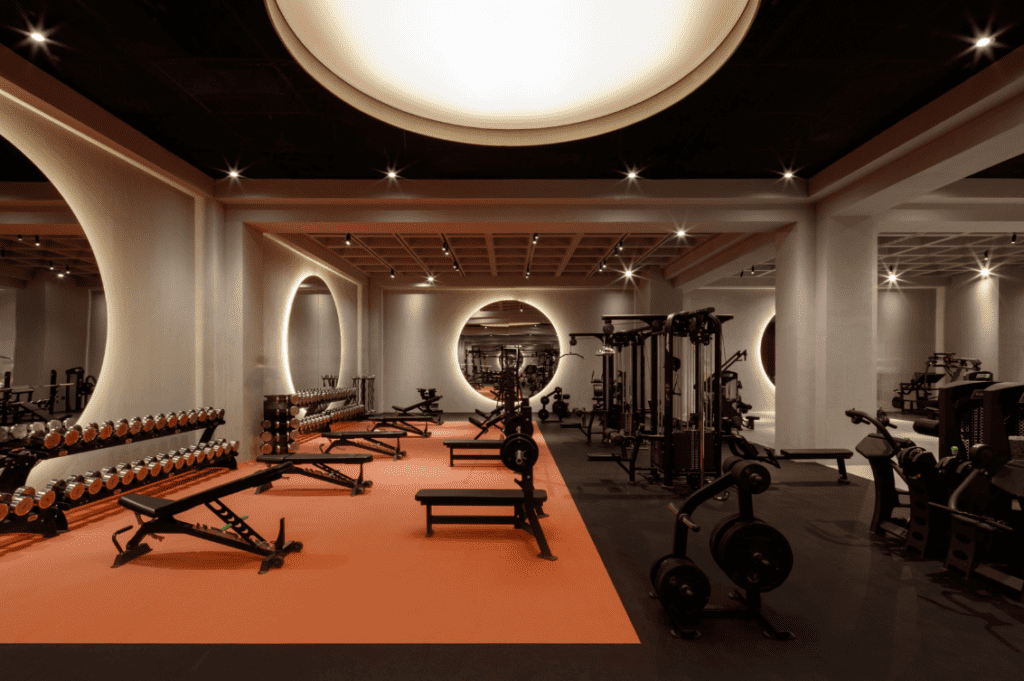 Revolutionizing the concept of fitness, the Warehouse Gym has risen as a popular fitness destination among the city's residents. Beyond the rustic, urban environment, the gym's distinguishing feature lies in its emphasis on unconventional training methods and equipment.
Specialties include CrossFit, MMA conditioning, Olympic weightlifting, and spinning, to name a few. Warehouse Gym's Ladies Only gym offers women a dedicated space to pursue their fitness goals. Furthermore, the gym hosts a multitude of group classes and seminars, making it an excellent place for fitness networking and learning.
2. Fitness First:
Fitness First has long been an established name in the fitness industry worldwide. With several branches across Dubai, it provides a comfortable and technologically advanced workout environment.
Apart from the latest fitness machines and a climate-controlled indoor pool, Fitness First boasts a wide range of group exercise classes. These include BodyPump, yoga, and aerobics, allowing members to diversify their fitness routines. Members also get exclusive access to the 'CustomFit' app, a digital personal training tool designed to offer customized workout plans and progress tracking.
3. GymNation:
For those seeking quality fitness experience on a budget, GymNation is a top contender. As the UAE's most affordable gym, it opens 24/7, giving members unrestricted access.
Beyond affordability and flexibility, GymNation houses over 500 monthly fitness classes, including Zumba, yoga, and spin. Specialized zones for cardio, strength training, free weights, and a ladies-only area are available. Their partnership with Les Mills and MyZone, along with the provision of virtual-reality workouts, pushes the boundaries of conventional gym offerings.
4. Platform 3 Fitness: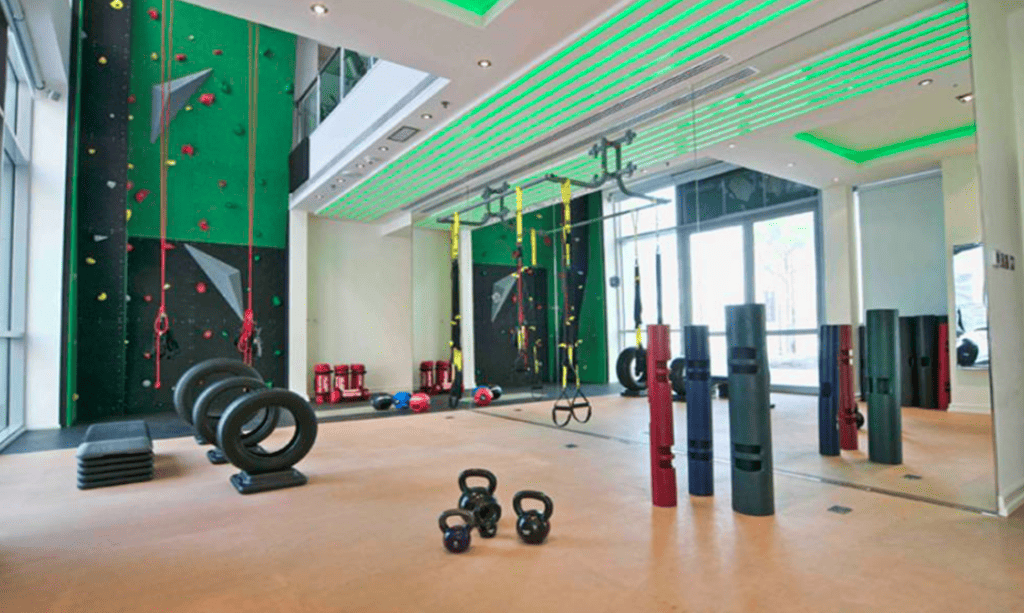 Platform 3 stands out with its cutting-edge approach to fitness and wellness. The gym's groundbreaking DNA-based fitness solution offers customized workout plans and diet recommendations based on members' genetic composition.
In addition to personalized training, Platform 3 offers various group classes like spinning, kickboxing, and yoga. The gym's high-tech equipment and experienced trainers ensure you receive top-tier fitness services. Moreover, its luxurious amenities, such as a sauna, a steam room, and a coffee bar, offer a full-fledged wellness experience.
5. The Physical Training Company:
The Physical Training Company stands as a premier fitness institution offering holistic, functional fitness. Catering to a broad range of fitness levels, it provides personal training, group sessions, and sports-specific coaching.
Their team of expert coaches ensures that you receive guidance suited to your specific fitness goals. Whether you're training for a marathon, want to improve your strength and conditioning, or looking to lose weight, this gym offers an all-inclusive solution to meet your fitness aspirations.
6. Tribefit:
Tribefit is a unique entrant in Dubai's fitness scene. It combines fitness and social life, making workouts engaging. Equipped with high-tech equipment, Tribefit offers a vast array of fitness classes, from HIIT and boot camp to yoga and Pilates.
What sets Tribefit apart, though, is its calendar full of regular social events, from DJ nights and brunches to outdoor adventures. These events present an opportunity to network and socialize while maintaining an active lifestyle.
Conclusion
Choosing the perfect gym is subjective and largely depends on your individual fitness goals and preferences. However, keep in mind the key factors such as the quality of facilities and equipment, professionalism of trainers, variety of classes, location, operating hours, and membership cost.
Dubai's rich fitness scene means that there is a gym to cater to every need, interest, and budget. By choosing the right fitness hub, you're making a commitment to your health and wellness—a decision that Dubai's best gyms are ready to support you in. Embark on your fitness journey with the confidence that you're in good hands.