Embody Fitness Dubai may look like a regular gym from the outside, but once you step inside, you are transported to a state-of-the-art training facility. 
Embody Fitness Dubai
Embody Fitness is a members-only, results-driven fitness destination that offers a variety of exclusive facilities. Ranging from high-quality Olympic gym equipment to exercise recovery suites and treatment rooms, Embody Fitness has thought of it all.
Stepping into Embody Fitness will have you transported into a different world and you'll soon become part of their very special Embody Family.
Embody is unlike any other gym you'll find in the UAE. Providing a highly motivating and inspiring environment, clients are looked after by a dedicated team of personal trainers, nutritionists, and sports professionals, all totally focused on helping them achieve the results they want.
The Embody team has over 150 years of experience in personal training, nutrition, and sports therapy. Their eight-year track record is down to their team's passion, knowledge, and dedication to delivering award-winning results, time and time again.
You can forget about busy gyms or queues for equipment as well. Embody ensure that all of their machines are more than socially distanced so that you can work out in your own space privately and confidently.
Facility
As a female myself, I know that going to the gym can be a daunting process, especially as gyms can often be dominated by males. Alongside the rest of their facilities, Embody also offers ladies-only gyms. Their range of female trainers have decades of experience between them. Over the years they've transformed the lives of countless Embody clients, from those who have never stepped inside a gym, to celebrities and world-renowned athletes. The secret to their success is the one-on-one, personalised approach that they create for each of their clients. They are highly skilled at working with people of all fitness levels and will push you to new limits whilst getting you extraordinary results, all without making you feel intimidated or under pressure. Their sessions pride themselves on being fun and supportive.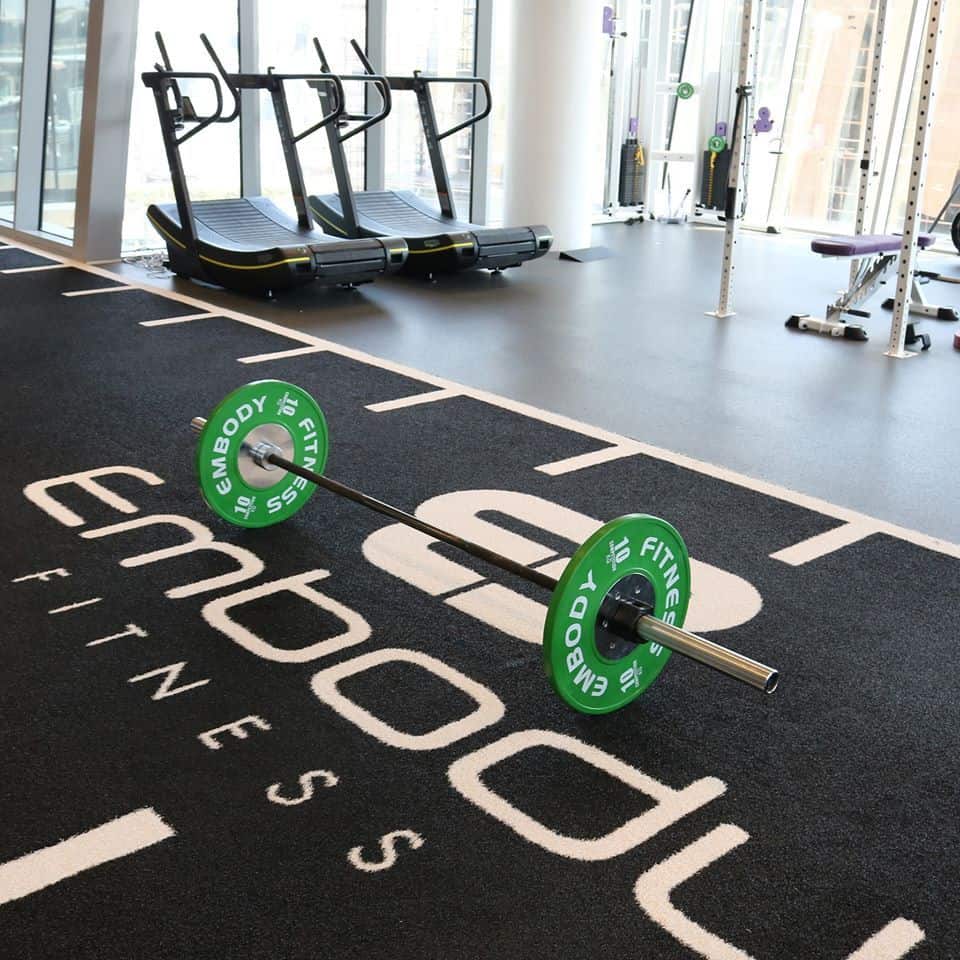 Although the training side of fitness is highly important for the team at Embody Fitness, they also recognise that recovery is just as important. At Embody Fitness, their highly skilled sports massage therapists will help you keep your body in optimum condition in their premium treatment rooms, and their exercise recovery suites offer treatments such as ice baths to infrared saunas, providing you with everything you need to fully recover, detox and further improve those weight loss goals. 
If you're still dubious about signing up, then make sure to read some of their client testimonials. One client, Abia, lost 10kg in just 3 months, and another client, Jim, lost 15kg in 3 months. It is obvious that their totally bespoke 8 and 12-week Body Transformation Programmes work as they are designed to suit each client's specific goals no matter their background or history.