Having returned from an extended vacation, American powerlifting prodigy Larry Wheels got back in the gym after 20 days out of action – and he regretted it.
To ease himself back into proceedings, Larry took on a deadlift session at 50% for 3 sets of 8 reps. And while Larry's 50% is probably still way more than many of us could manage, it seems like a sensible way to reacquaint yourself with the exercise.
Fast forward 3 or 4 days and the Ney York City-born powerhouse attempted to replicate the same session he did before he clocked off for his break – 8 sets of lifting a knee-shaking 300kg for 9 reps.
"The first couple sets felt good," he said while speaking on his YouTube channel. "But after that, I started feeling a compression in my lower back."
Larry attributed the pain to the fact his core had been weakened through a lack of training while he was jet-setting. Aside from one low-intensity arm workout, he had fully switched off from the gym – which is well deserved after his last few record-setting months.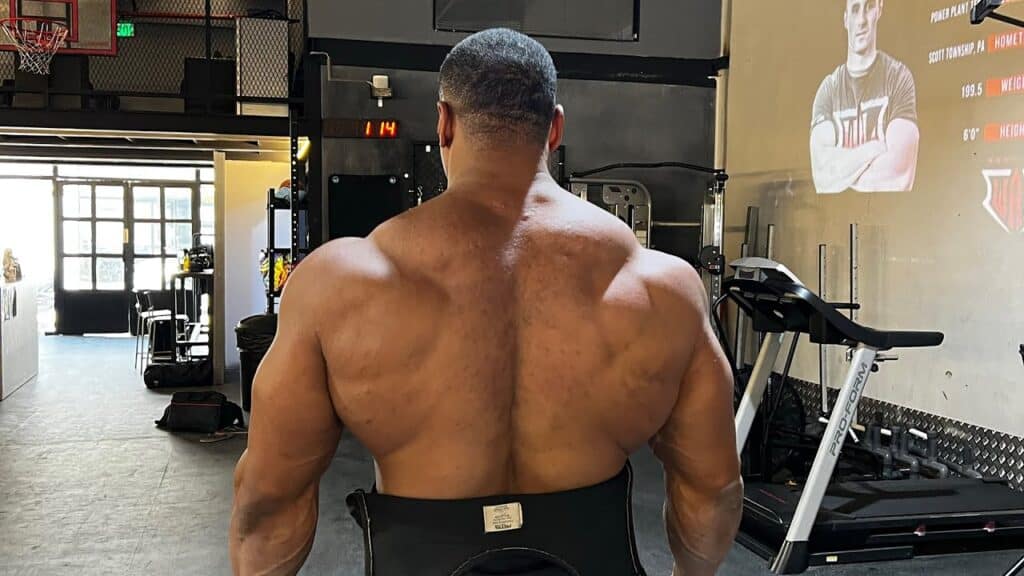 "In the heat of the moment I had tunnel vision," he added. "I thought, 'oh sh*t, I only have a few weeks before the competition, I need to make up for lost time".
"But in trying to do so, I rushed to an injury."
The Dubai-based influencer revealed he has since been diagnosed with a small Grade 1 strain in his lower back. Delivering some disappointing news about the Middle East's Strongest Man competition which is set to take place this month, he added: "In the big picture, in a month or two I will be able to do my 455kg deadlift. But, in the immediate future, I cannot do this competition.
"I'd be foolish to think with just three weeks of training I'd be able to perform well in the competition."