The panorama of luxury fitness in Dubai has been reimagined with the introduction of Future Fitness World Dubai. Nestled in the heart of Business Bay, this luxury fitness haven is changing the game of traditional workouts, offering an unparalleled experience that fuses state-of-the-art EMS (electro-muscle stimulation) technology with expert personal training.
Revolutionizing Fitness with EMS
Future Fitness World Dubai stands apart with its groundbreaking EMS technology, a concept originating from physiotherapy. Using bioelectrical impulses, the same way our central nervous system controls movement, EMS provides additional stimulation to major muscle groups. This innovative approach ensures an intensive, efficient workout in just 20 minutes and protects the joints, making it suitable for enthusiasts of all ages.
Personalized Training Experiences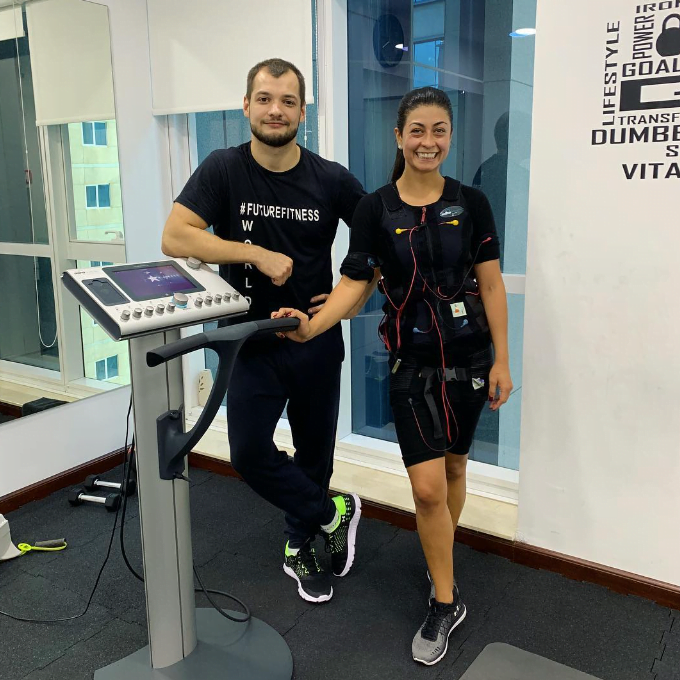 At Future Fitness World, you never embark on your fitness journey alone. The dedicated team of personal trainers, equipped with expertise in EMS technology, ensures each session is maximized for efficiency. Moreover, the gym promises exclusive comfort with top-notch amenities ranging from fresh towels to high-quality cosmetic products and specially designed fitness attire, ensuring members relish an opulent workout session.
The Holistic Fitness Approach
Beyond the state-of-the-art technology and opulent amenities, Future Fitness World Dubai emphasizes the importance of mobility and strength. Understanding that everyone's fitness journey is unique, they provide tailor-made sessions suitable for any goal, be it weight loss, toning, muscle mastery, or overall health.
The studio offers comprehensive classes encompassing Strength, HIIT, and Isometrics, ensuring members never face a monotonous routine. But it's not just about fitness; it's about creating a community where everyone feels at home while striving to be the best version of themselves.
Conveniently Located and Ready to Serve
Positioned strategically at Tamani Arts Building, Business Bay, the facility boasts flexible hours catering to the busy lives of Dubai's residents. Open from 10 AM to 9 PM from Monday to Thursday and 9 AM to 6 PM on Fridays and Saturdays, Future Fitness World stands ready to transform Dubai's fitness landscape.
Get Started with Future Fitness World Dubai
Future Fitness World in Dubai is the answer for those seeking a transformative fitness journey. Dive into an electrifying fitness experience today and reshape your future.
Next, check out this post: Luxury Boutique Gym Dubai: RightFit