Dubai, UAE – In 2017, a gym membership in the UAE could put a significant dent in your pocket, with the average monthly cost being AED400, and the only payment option being a hefty lump sum upfront for the entire year's contract. This extravagant pricing ranked Dubai as the 2nd most expensive city worldwide for gym memberships, according to a Deutsche Bank report.
Eager to rectify this, GymNation, a homegrown UAE brand, made its groundbreaking debut with the motto "Fitness First… Not Profits First." The gym set out to dismantle the overly inflated cost barriers associated with fitness in the UAE, making health and fitness accessible to all, without compromising on quality.
Despite offering memberships at a fraction of the cost of other gyms – only a third of the average price – GymNation offers state-of-the-art facilities rivalling top-tier establishments. They've stripped away the unnecessary frills to provide an affordable, flexible gym membership that doesn't skimp on quality.
GymNation has been recognized for its expansive gym facilities, the largest in the UAE, with sizes ranging from 25,000 to over 50,000 square feet. The 24/7/365 gym offers more than 500 pieces of top-of-the-line Matrix cardio and weight equipment and offers over 400 live fitness classes free of charge monthly. Classes range from Les Mills, Yoga, Zumba, Spinning, to JumpNation and BollyNation, among others. In addition, GymNation provides free parking, ladies-only facilities and classes, and over 20 world-class personal trainers.
They have become popular for their unique approach to fitness, from their "viral" marketing videos and elaborate costumed characters roaming the gym to their lively member parties. GymNation is not just a gym; it's an experience.
Committed to being truly inclusive, GymNation welcomes everyone, from fitness newbies to seasoned athletes. Over 30% of GymNation members had never set foot in a gym or participated in a fitness class before joining. The brand's inclusive nature is reflected in their community initiatives, including their work with inclusive sports community Heroes of Hope, empowering People of Determination to thrive through fitness.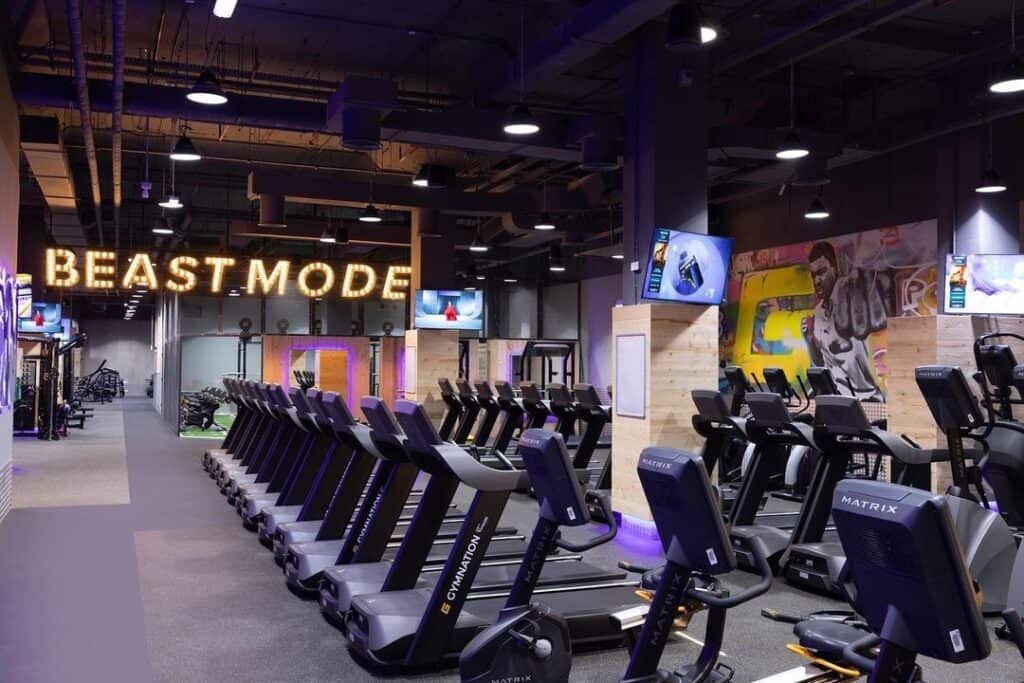 The popular gym chain already boasts 10 locations across the UAE and is set to further expand across the Middle East. The upcoming locations include Downtown Dubai, Al Ain, Deira, JVC, and several cities in Saudi Arabia, Bahrain, Kuwait, Oman, and Qatar.
GymNation is not just "The People's Gym" in name; it is their way of life. Their commitment to their communities and their mission to make fitness affordable and accessible has seen them become a staple in the UAE fitness industry. If you want to be a part of the fitness revolution, select your nearest GymNation location or suggest a new location.
As GymNation continues its growth trajectory, it is indeed carving out its niche as the best gym in the UAE, revolutionizing the fitness landscape one affordable membership at a time.