There's nothing quite like the aroma of fresh bread wafting through your kitchen. And if it's protein-packed, even better! Here's a protein bread recipe that combines taste, nutrition, and a dose of protein goodness to compliment your health-conscious lifestyle. This recipe is super easy and versatile, allowing you to enjoy a slice of this bread at breakfast, lunch, dinner, or as a satisfying post-workout snack.
Ingredients: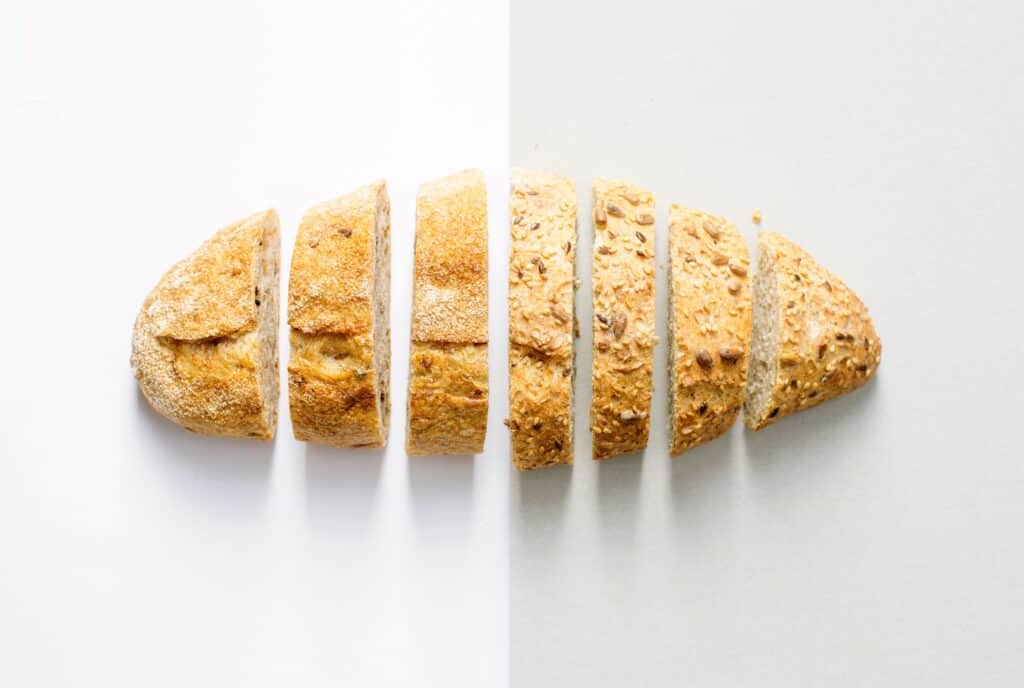 2 cups whole wheat flour
1 cup unflavored whey protein isolate
1/4 cup mixed seeds (flax, chia, pumpkin, sunflower)
1 teaspoon baking powder
1/2 teaspoon baking soda
1/4 teaspoon salt
3 ripe bananas, mashed
1/4 cup natural peanut butter
1/4 cup honey or agave syrup
1/2 cup unsweetened almond milk
2 large eggs
1 teaspoon vanilla extract
Instructions:
Preheat the Oven and Prepare the Pan: Start by preheating your oven to 175°C (350°F). While the oven is heating, grease a loaf pan with a bit of oil or line it with parchment paper to prevent the bread from sticking.
Combine Dry Ingredients: In a large bowl, combine the whole wheat flour, whey protein isolate, mixed seeds, baking powder, baking soda, and salt. Mix them well to ensure all the ingredients are evenly distributed.
Blend Wet Ingredients: In a separate bowl, add the mashed bananas, peanut butter, honey, almond milk, eggs, and vanilla extract. Stir until the mixture is well combined and smooth.
Combine Wet and Dry Mixtures: Slowly add the wet mixture into the bowl with the dry ingredients. Stir until the ingredients are just combined. Remember, over-mixing can lead to a dense loaf.
Bake the Bread: Pour the batter into the prepared loaf pan, spreading it evenly with a spatula. Place it in the preheated oven and bake for 45-50 minutes, or until a toothpick inserted in the center comes out clean.
Cool and Slice: After removing the bread from the oven, let it cool in the pan for about 10 minutes. Then, transfer it to a wire rack to cool completely. Slice it up and enjoy!
The result is a protein-rich, hearty, and delicious loaf that will satisfy your taste buds while providing a convenient protein boost. It's perfect for those busy mornings when you need a quick breakfast, an easy snack to bring to the office, or a nourishing treat post workout.
Remember, while this protein bread is a healthy choice, it's essential to consume it as part of a balanced diet. Happy baking!