Health and wellness have become an integral part of Dubai's culture. With the city's rapid growth and development, a plethora of gyms and fitness centers have sprung up. Among these, Fitness Time in Sharjah, a suburb of Dubai, has garnered a reputation for excellence. In this blog post, we delve into what makes Fitness Time a fitness destination for those living in and around Dubai.
About Fitness Time
Fitness Time is a part of Leejam Sports Company and is one of the largest gym chains in the Middle East. With several branches spread across Dubai and other emirates, Fitness Time in Sharjah caters to a wide variety of fitness enthusiasts, offering a blend of state-of-the-art facilities and highly experienced training personnel.
Locations
Fitness Time in Sharjah is strategically situated in accessible areas of the city. Its branches are located near residential and commercial areas, making it easy for individuals to incorporate fitness into their daily routines.
Facilities
Fitness Time offers a broad range of high-quality fitness facilities. The center is equipped with a variety of cardio machines, strength training equipment, and free weights, designed to cater to all types of workout regimens.
Some branches of Fitness Time also boast additional amenities like swimming pools, saunas, and steam rooms, offering a holistic fitness and wellness experience. Specialized zones for functional training, indoor cycling, and other fitness activities further enhance the offerings.
Personal Training and Group Classes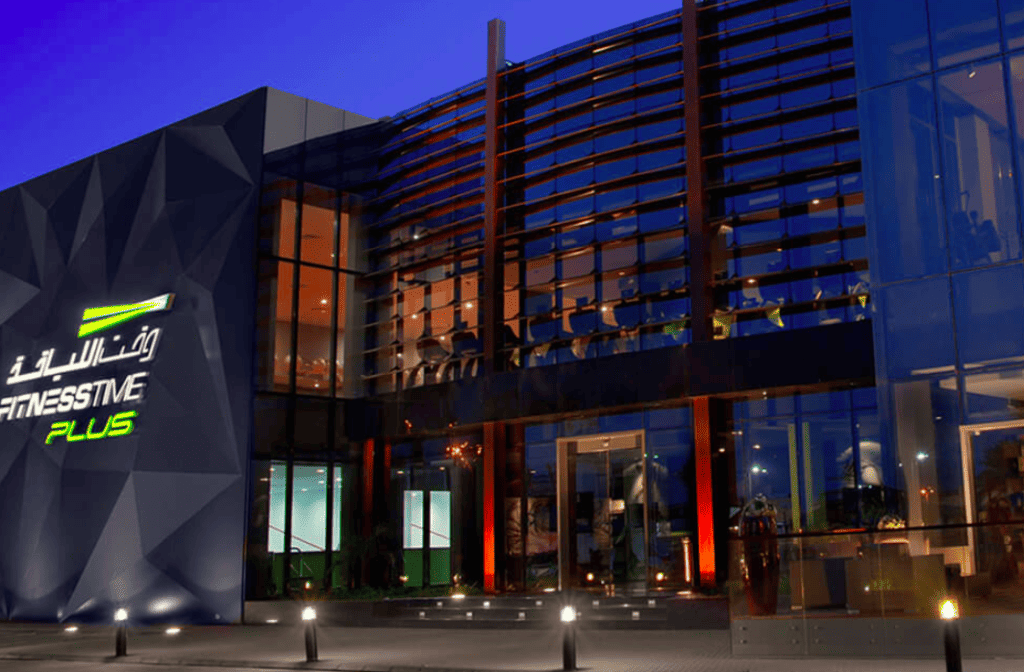 At Fitness Time, members can benefit from the expertise of professional personal trainers. These trainers provide personalized workout plans, nutritional guidance, and ongoing support, all tailored to help members achieve their individual fitness goals.
In addition to one-on-one personal training, Fitness Time offers a wide array of group fitness classes. These range from high-intensity workouts like Bootcamp and HIIT to more relaxed options like Yoga and Pilates.
Membership Options
Fitness Time provides various membership options to accommodate different needs. They offer short-term, long-term, and even day pass options. Corporate memberships are also available for businesses interested in promoting employee health and wellness.
Community
Fitness Time prides itself on fostering a robust fitness community. The center often organizes member events, workshops, and challenges to foster a sense of belonging and to keep members motivated. The friendly and supportive environment at Fitness Time helps make fitness an enjoyable and integral part of members' lifestyles.
Conclusion
Fitness Time in Sharjah, Dubai, provides an accessible and comprehensive fitness experience. With its extensive facilities, professional trainers, a wide array of classes, and a thriving community, it is an ideal choice for anyone looking to elevate their fitness journey. Whether you're a beginner or an experienced fitness enthusiast, Fitness Time offers a platform to meet and exceed your health and fitness goals.
Next, check out our posts on 1Rebel Gym: Revolutionizing Dubai's Fitness Scene and Your Ultimate Guide to Fit Republik in Dubai.