In the bustling heart of Bur Dubai, there's a fitness hub rapidly rising in popularity among health enthusiasts and seasoned gym-goers alike. That place is none other than GymNation. Having personally stepped into this fitness realm, I've come to realize why it's quickly becoming a go-to spot for many. Here are five compelling reasons you should consider making GymNation Bur Dubai your next fitness stop.
Strategically Positioned for Easy Access
Imagine this: you've had a long day at work, and the idea of traveling across the city just for a workout sounds exhausting. GymNation Bur Dubai negates this concern with its strategic placement. Sandwiched between the landmark BurJuman Centre and Spinneys on Trade Centre Road, it's remarkably easy to access.
Whether you work nearby, are out shopping, or live in the vicinity, a quick workout is never more than a few minutes away. This accessibility is not just about proximity; it's about integrating fitness seamlessly into your daily routine. By reducing commute times and being centrally located, GymNation ensures that your commitment to health remains unshakeable.
State-of-the-Art Equipment for Every Fitness Aspiration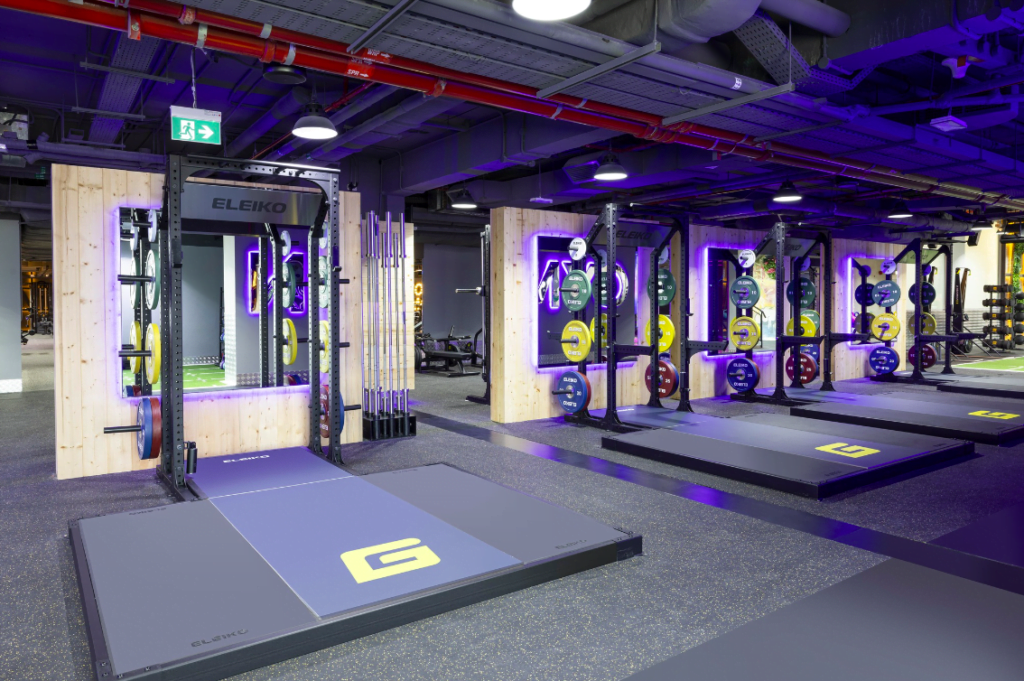 Stepping inside, I was immediately struck by the vast sea of Matrix gym equipment. Over 500 pieces to be exact! From advanced cardio machines to machine-assisted weights and free weights that soar up to 60kg, GymNation caters to all. Whether you're a novice just starting your fitness journey or an elite athlete pushing the boundaries, you'll find equipment that matches your needs.
A common concern many have when visiting large gyms is the availability of machines during peak hours. GymNation, with its expansive range, ensures that you don't waste precious workout minutes waiting for your turn. Plus, for anyone unfamiliar with certain equipment, the ever-helpful GymNation trainers are always around for a quick demo.
A Plethora of Group Classes to Keep You Motivated
If solo workouts aren't your thing, GymNation's group classes are sure to pique your interest. With a roster of 400+ classes, there's a world of variety. From the energizing beats of LES MILLS BODYPUMP to the tranquil sessions of Yoga and the adrenaline-packed Spinning classes, there's something for every fitness palate.
As someone who thrives on group energy, I found these classes not just physically stimulating but also socially enriching. 
Bonding over shared fitness goals, pushing each other to the limit, and celebrating small victories together make these sessions more than just workouts—they become experiences. The cherry on top? Seasoned instructors lead each class, ensuring that you get the most out of every session, and the latest music keeps your motivation soaring.
Personalized Training for Tailored Results
We all have unique fitness goals, and sometimes, a one-size-fits-all approach just doesn't cut it. GymNation understands this and offers some of the best personal trainers in Bur Dubai. These trainers are not just about guiding you through exercises; they're about understanding your fitness aspirations, crafting a bespoke plan, and ensuring you achieve them safely and effectively.
On joining, GymNation offers a complimentary personal training session—a gesture I found invaluable. It gave me insights into my fitness level, areas of improvement, and a roadmap to achieve my goals. Plus, the affordability of their PT packages means personalized fitness is no longer a luxury but a well-deserved necessity.
Affordable and Flexible Membership Options
Let's face it, gym memberships can sometimes burn a hole in the pocket. But GymNation flips this narrative. Offering top-notch facilities doesn't mean skyrocketing costs here. With flexible memberships and no long-term binding contracts, GymNation puts the power back in the hands of the members. You pay for what you use and not a dirham more. This transparent, member-centric approach ensures that your fitness journey is not just effective but also economically sound.
In Conclusion
In the ever-growing landscape of gyms and fitness centers in Dubai, GymNation Bur Dubai stands out not just because of its facilities, but also its ethos. It's a place that understands that fitness is not just a physical journey but also a mental and emotional one. It's about community, commitment, and celebrating every milestone, no matter how small.
If you're in Bur Dubai and are seeking a comprehensive, affordable, and invigorating fitness experience, give GymNation a visit. It might just be the start of a transformative fitness journey!